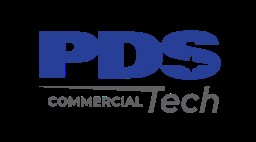 Job Information
PDS Tech Inc

Machinist-Mills

in

Manitowoc

,

Wisconsin
SUMMARY:
•This role is responsible for the machining of large scale, non-production parts for various heavy fabrication projects. The level of skill, quality output within allotted time frames will determine level.
RESPONSIBILITIES AND ESSENTIAL FUNCTIONS (May include some or all of the following responsibilities):
Operate a mill using knowledge of manual machining functions along with surfacing and boring procedures.
Prepare production equipment for operation by making set-up adjustments
Set up tooling for specialized job applications
Read, understand and use blueprints to ensure the proper dimensions and tolerance levels of the finished product
Inspect final product for conformance to established quality standards and blueprint specifications
Detect faulty operations, defective materials; report those and any unusual situations
Use and read measuring tools, such as caliper, mites, depth gauges and more
Complete minor PMs such as pre-shift inspections
Records all time by clocking into specific jobs/projects
Work safely and follow all safety standards
Complete tasks and/or special projects as assigned
QUALIFICATIONS:
Academic/Experience/Credentials/Certifications
HS diploma or GED required
Certificate in fabrications or an apprenticeship program is desired
5+ yrs. experience in setting-up and operating a horizontal mill
Experience editing programs and reading G code
Experience in Siemens controls is a plus
Has worked on large scale, non high-volume projects
Forklift certified or ability to be certified after hire
Specialized Skills/Knowledge/Ability:
Proficient understanding of mills, and/or CNC operation
Proficient in set up of large fabrications
Able to understand work to be completed and execute the task with limited supervision
Ability to read and comprehend instruction, blueprints, welding symbols, geometric tolerance and dimensioning, welding documentation and work instruction
General understanding of metal characteristics and grades
Able to complete work within the hours allotted
Ability to continually grow and learn within the role
Comfortable working in a tag-team partnership
Language Skills:
Ability to read and comprehend documents including technical information and blueprints. Ability to write reports, and correspondence. Ability to speak effectively before employees and as a representative of the Company.
Mathematical Skills:
Ability to add, subtract, multiply and divide in all units of measure, using whole numbers, common fractions, and decimals.
Reasoning Ability:
Ability to apply common sense understanding to carry out instructions furnished in written, oral or diagram form. Strong ability to define problems, collect data, establish facts and draw valid conclusions. Ability to interpret an extensive variety of technical instructions in mathematical or diagram form and deal with several variables at the same time.
Physical and Environmental Requirements:
The physical demands described here are representative of those that must be met by an employee to successfully perform the essential functions of this position. Reasonable accommodations may be made to enable individuals with disabilities to perform the essential functions.
Sitting or standing for periods of time; walking, climbing, crawling, bending, kneeling, twisting or stooping; may be exposed to noise, dust, fumes, vibrations if stepping into a manufacturing area; could be exposed to high heat or humidity, intense cold or outside elements; PPE required while in manufacturing areas. May be required to work at heights of more than 10 feet. The employee must be able to occasionally lift and/or move up to 50 pounds.
All qualified applicants will receive consideration for employment without regard to race, color, sex, sexual orientation, gender identity, religion, national origin, disability, veteran status, age, marital status, pregnancy, genetic information, or other legally protected status.