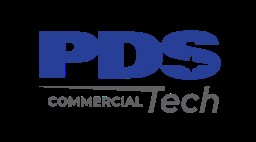 Job Information
PDS Tech Inc

Project Engineer-Shock

in

Marinette

,

Wisconsin
Project Engineer-Shock
Individual Project engineers are responsible for coordinating "matrixed" support among the other two main groupings of the Engineering Department: Functional Engineering and Detail Design as well as subcontractors and other assigned FMM personnel. This person will develop project schedules, review proposed changes, develop technical solutions, and correctly estimate the time and effort level (hours and material) associated with new projects and changes. The Project Engineer will generate high level estimates of effort and project duration and develop progressively higher levels of detail prior authorization and execution. After projects are authorized for implementation, the Project Engineer will be responsible for ensuring tasks are resident in the Engineering Department's integrated schedule, regularly produce reports to status implementation, and drive projects to successful completion.
Project Engineers define the resources required and develop an execution plan for any given requirement assigned to a specific project(s) and the time constraints required to execute. Project Engineers are required to provide regular status on their assigned projects and the specific actions or commitments of the workforce required to execute them.
ESSENTIAL DUTIES AND RESPONSIBILITIES of a Project Engineer include the following, other duties may be assigned:
Develop specific, task-based plans to execute projects with clearly established Estimated Completion Dates (ECDs) for each task. Ensure project plans are incorporated into the Engineering Department integrated schedule. Develop Engineering estimates durations and budgets (hours and material) for a given task or project Act as Engineering's representative in the preparation of responses to commercial or government Request For Proposals (RFPs). Notify the Manager of Project Engineering of delays and complications to project plan execution, proposing potential solutions in order to recover schedule and budget. Attend and potentially lead "as required" meetings to generate resolution of obstacles to assigned or related projects. Participants of these meetings involve a diverse field of participants across a range of shipyard functions such as Program Management, Production, Project Engineering and individual engineers. Meetings may also include participation by other internal and external Engineering customers. Attend or lead "As required" meetings which are established and supported with internal engineering and external FMM customers to provide status and assist in assigned project completion.
Facilitate execution of the project's Shock Management Plan (The plan incorporates the ship shock hardening process, establishes requirements and methods for an overall resistance to underwater explosions and environmental mechanical shock).
Facilitate execution of the respective project's mechanical vibration requirements for the ship and it's components to assure design will be free from excessive vibration.
Implementing shock and vibration design criteria for marine applications as defined in the following government specifications:
MIL-S-901D - SHOCK TESTS, H.I. (HIGH-IMPACT) SHIPBOARD MACHINERY, EQUIPMENT, AND SYSTEMS, REQUIREMENTS FOR
MIL-DTL-901E - DETAIL SPECIFICATION SHOCK TESTS, H.I. (HIGH-IMPACT) SHIPBOARD MACHINERY, EQUIPMENT, AND SYSTEMS, REQUIREMENTS FOR
T9070-AJ-DPC-120/3010 - NAVSEA DESIGN PRACTICES AND CRITERIA MANUAL SHOCK DESIGN CRITERIA FOR SURFACE SHIPS
MIL-STD-167 -- MILITARY STANDARD MECHANICAL VIBRATIONS OF SHIPBOARD EQUIPMENT
Facilitate meeting between internal and external customers to discuss upcoming Shock/EQ qualification events (i.e -- procedure and test report peer reviews, tests, extensions, and simulations).
Audit and confirm subcontractor/vendor Shock/EQ deliverables to ensure they conform in accordance with contractual requirements.
SUPERVISORY RESPONSIBILITIES
Indirectly supervises assigned (matrixed) engineering resources responsible for project completion. Carries out project Engineer responsibilities in accordance with the Company's policies, procedures, and applicable laws. Responsibilities include interviewing, hiring, and training employees; planning, assigning, and directing work; appraising performance; rewarding and disciplining employees; addressing complaints and resolving problems.
QUALIFICATIONS
To perform this job successfully, an individual must be able to perform each essential duty satisfactorily. The requirements listed below are representative of the knowledge, skill, and/or ability required. Reasonable accommodations may be made to enable individuals with disabilities to perform the essential functions.
EDUCATION AND EXPERIENCE:
The Project Engineers must have as a minimum a B.S. in any Engineering discipline and at least 5 years of directly applicable Project Engineering or Project Management experience. In lieu of a B.S. degree, applicants must have a High School diploma or equivalent and a minimum of 10 years of directly applicable Project Engineering or Project Management experience. Experience planning and implementing projects with groups of up to 10 people is desired. Familiarity with the engineering and design process of marine vessels is desired. Familiarity with typical Regulatory Body Requirements associated with the shipbuilding industry (i.e. ABS, 46 CFR, IEEE, and The US Coast Guard) is desired. Must be eligible for a Security Clearance (U.S.)
SKILLS:
Personal competencies should include strong time management, complex problem solving, and dispute resolution skills. Additionally, the ability to professionally and formally (via written correspondence) communicate is a prime skill. A Project Engineer must have the drive and discipline to monitor, maintain and enforce existing department policies and procedures, as well as develop said procedures as they are required to support new contract project requirements. Strong Microsoft Office Suites computer skills. Strong organizational and time management skills. A Project Engineer must have the ability to maintain a professional demeanor, particularly in time critical or resource challenged scenarios. Must have effective written and verbal communication skills. Must have ability to maintain confidentiality.
All qualified applicants will receive consideration for employment without regard to race, color, sex, sexual orientation, gender identity, religion, national origin, disability, veteran status, age, marital status, pregnancy, genetic information, or other legally protected status.