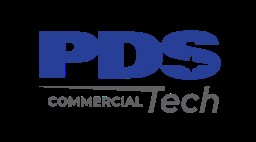 Job Information
PDS Tech Inc

Subcontract Scheduler

in

Marinette

,

Wisconsin
POSITION SUMMARY
This position is responsible to assist and support the Director of Schedule Integration and the Senior Manager of Yard Schedule in the integration and developing of the schedule related to the Combat System installation for the future program.
This position will be the interface between the company and the supplier of the Combat System with the aim to facilitate and implement the integration of the schedule inside the production schedule of the ship. In the role the candidate will check that the pre-requisites needed for the start-up of the Combat System will be correctly communicated by the vendor, design, implemented and tested in sync. with the need of the supplier and in line to the progress of production.
ESSENTIAL DUTIES AND RESPONSIBILITIES
To perform this job successfully, an individual must be able to perform the following essential duties satisfactorily. Other duties may be assigned.
Must abide and enforce all organizational policies and procedures. Assure development and maintenance of project schedules. Aid in development and maintenance work center master schedules. Assist and Maintain Supplemental Schedule(s) supporting the project(s). Discuss schedule and performance. Adhere to scheduling and resource planning standards. Report to the Director of Schedule Integration all the problematic and progress in a timely manner (at least weekly) providing detail status for each vendors. Attend and call meeting. Aid in development and maintenance of schedule-related EVMS data and documents. Develop and maintain KPI on schedule performance. Validate the schedule for the procurement of the material related to the Combat System. Communicate internally and externally to respond to information recipient of both customers and stakeholders. Interface with others at MMC and customers. The core business is expected to be in Marinette, WI, but travel to supplier's site (both in USA and abroad) are expected for this position.
SUPERVISORY RESPONSIBILITIES To perform this job successfully, an individual must be able to perform each essential duty satisfactorily. The requirements listed below are representative of the knowledge, skill, and/or ability required. Reasonable accommodations may be made to enable individuals with disabilities to perform the essential functions.
Requirements
QUALIFICATIONS
EDUCATION AND EXPERIENCE
Bachelor's degree in a related field with 3 or more years related work experience or 5 years or more years of related work experience or 3 years working in a shipyard planning/scheduling department. Preferred experience with Supervision. Experience in a complex multi-product, build-to-order production environment creating project and master schedules and resource plans is favored. Preferred experience in installation, test and trials of Combat System. Effective verbal and written communication and interpersonal skills. Prefer knowledge of shipbuilding workflow, material flow, and production processes.
SKILLS
Knowledge of shipbuilding workflow, material flow, and production processes. Detailed and in-depth knowledge of resource loaded network scheduling/CPM methods. Detailed and in-depth knowledge of integrated master planning using network scheduling tools. Working knowledge of Scheduling logic and software (P6 preferable). Working knowledge of reading and interpreting production drawings and product models. Working knowledge of database and ERP systems. Ability and willingness to work in both an office and an industrial environment. Ability to work with all personalities. Ability to work with people at all levels. Ability to accomplish work through others. Good listener. Self-motivated. Both big-picture and detail oriented. Willingness to learn. Must have strong organizational and time management skills. Must have the ability to maintain a professional demeanor. Must have effective written and verbal communication skills. Must have ability to maintain confidentiality.
All qualified applicants will receive consideration for employment without regard to race, color, sex, sexual orientation, gender identity, religion, national origin, disability, veteran status, age, marital status, pregnancy, genetic information, or other legally protected status.