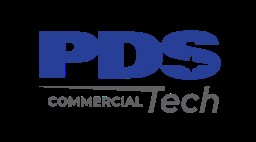 Job Information
PDS Tech Inc

Tax Analyst

in

Marinette

,

Wisconsin
POSITION SUMMARY
The Tax Analyst will play a key role within the Finance Department, assisting the Senior Tax Manager and Tax Director with Corporate Tax related matters (internal and external stakeholders) within the organization, including but not limited to, tax reporting, compliance, researching and planning. In addition, this role will also be involved in other ancillary matter such as providing tax and accounting support to all business units and assisting with various grant reporting requirements.
PRIMARY/ESSENTIAL DUTIES AND RESPONSIBILITIES:
To perform this job successfully, an individual must be able to perform the following duties satisfactorily. Other duties may be assigned.
Corporate Tax-related matters:
Compile tax information required for the preparation of Federal/State quarterly estimates, tax provisions, multi-state apportionment, and annual Federal/State Corporate Income Tax Returns. Assist in the preparation of Federal/State current income tax and deferred tax provisions for corresponding operating entities. Prepare Property Tax filings for all business units. Compile and assist in the preparation of annual tax filings (Form 1099's, 1042's, etc.). Work with the purchasing department to ensure foreign vendors are W-8 compliant Submit quarterly 1042 withholding tax and Federal/State income tax payments Assist in the preparation and/or review of the Sales & Use Tax Returns. Tax review of fixed asset lives, methods, research, etc. Ability to use critical thinking to analyze information obtained and/or situations. In addition, have the ability to communicate potential solutions via logical reasoning. Prepare/file annual business license renewals for all business units
Grants/Credits:
Assist in the gathering, compiling information associated with tax credits and grants. Compile annual tax credit and grant reporting packages. Critical judgement/analysis of information to be reported.
General Accounting:
Develop a thorough understanding of financial systems used to collect tax information in order ensure proper tax accounting and reporting requirements are met. Assist with internal and external audits by gathering and preparing financial data. Participate in month-end closing activities. Various ad-hoc reporting and special projects as assigned.
FUTURE DEVELOPMENTS OF THE CURRENT TAX ANALYST POSITION:
Future development of the position is envisioned to evolve in accordance with the growth of the business and the performance of the incumbent. Career advancement could lead to next level steps of Tax's hierarchy such as Tax Senior, Tax Supervisor and then Tax Manager.
Management and oversight of tax matters Involvement in complex strategic tax planning activities Mentoring/Management of Finance Staff Interfacing with all levels of upper management within and outside the organization
Requirements
QUALIFICATIONS:
To perform this job successfully, the individual must be able to perform each essential duty satisfactorily. The requirements listed below are representative of the knowledge, skill, and/or ability required. Reasonable accommodations may be made to enable individuals with disabilities to perform the essential functions.
EDUCATION AND EXPERIENCE:
Bachelors Degree in Accounting required (with CPA preferred). One or more years of experience in accounting and corporate tax preparation, including multi-state filings, required. Public accounting experience preferred. Proficient in Microsoft Office applications, FAS, and experience with financial systems (preferably one or more of the following: BAAN, Epicor, Sage, SAP).
SKILLS/COMPETENCIES:
Strong knowledge of US Tax Laws. Strong written and verbal communication skills, able to communicate at all levels within organization and to external parties. Proven ability to analyze existing processes, identify issues and opportunities for improvements and increased efficiencies. Able to work in a team environment leading and/or supporting initiatives and provide training and guidance to other staff in areas of individual expertise. Must have excellent work habits, including a willingness to work the hours necessary to get the job done, especially when important deadlines cause greater than normal departmental pressures. Professional work ethic with a high level of initiative and self-motivation. Process improvement capabilities. Accuracy and attention to detail with the ability to recognize problems and recommend solutions. Strong written and verbal communication skills and the ability to communicate clearly and concisely. Ownership and Accountability Critical thinking skills
All qualified applicants will receive consideration for employment without regard to race, color, sex, sexual orientation, gender identity, religion, national origin, disability, veteran status, age, marital status, pregnancy, genetic information, or other legally protected status.