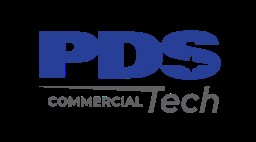 Job Information
PDS Tech Inc

Project Manager

in

Marion

,

Iowa
Project Manager
Direct Hire
Location: Marion or Des Moines IA
Hours: 7:30 a.m. to 4:30 p.m. May be required to work extended hours including holidays and weekends due to the 24 hours, 7 days a week, 365 days a year type of service provided to clients.
Status: W-2 US Citizens Only
Travel: Accommodate up to 25% of overnight travel for services at out-of-town client facilities. The amount of travel is largely dependent upon project scope, schedule, and assigned tasks.
Overview: The Project Manager is a mid-level professional position within the project management structure of company. This position is best described as a lead resource for external customer project delivery for large scale or multiple projects. Work executed will be for multi-discipline automation teams. This position requires acquisition and mastery of project management skills. Leadership and mentorship of others may be required of this role.
Background and Work Experience:
• Completion of a Bachelor's degree program in engineering from an accredited college, technical school, or university and three years or more of related work or industry experience.
• Completion of other Bachelor's or an Associate's degree program in a related discipline from an accredited college, technical school, or university and four years or more of related work or industry experience.
• A combination of equivalent education and or experience will be considered with solid evidence of success.
• Experience in a project engineering or project services environment, including the following
• Knowledge and familiarity with project management activities including budgeting, defining and managing scope, risk management, and scheduling.
• Project team leadership.
• Project estimating, proposals, and working with clients during sales process.
• Demonstrated to be highly proficient with computer technologies including but not limited to, Windows Operating Systems, basic computer networking, and the use of Microsoft Office Word, Excel, and Outlook.
• Experience with Microsoft Project, Access, SharePoint, and Dynamics.
• Demonstrated proficiency with two or more of the following: electrical design, PLC ladder logic programming, HMI programming, computer programming, or commissioning.
• Experience in the food, grain processing, seed, or other industrial process industries.
Responsibilities and Duties:
• Manage multiple small to medium-sized process control system integration projects of significant complexity simultaneously.
• Perform project management independently while adhering to scope, schedule, and budget constraints.
• Create and manage project tools including: project plans, schedules, and budgets. Follow and maintain all established project management processes.
• Prepare client bid pre-qualification packages, estimates, and proposals including the compilation of all relevant documents and materials to accompany them. Review estimates prepared by others.
• Utilize accounting-related systems for accurate tracking and forecasting of project performance compared to plan. Serve as the primary point of contact with accounting on assigned projects.
• Provide quality assessments of work performed by others.
• Work with Account Managers to help develop and execute strategies to retain and improve business with key clients.
• Maintain professional client relationships.
• Partner with other resource managers to ensure assigned projects are staffed correctly.
• Prepare and lead project meetings.
• Process change orders.
• Approves project timecards and expenses.
• Utilize, support, and enhance company standard
• Utilize, support, and enhance company standards and best practices.
• Understand and follow all safety, conduct, and policy requirements established by company and clients.
Interpersonal Skills/Characteristics:
• Self-starter that exhibits a high level of initiative and resourcefulness.
• Excellent organizational and time management skills.
• Willingness to take on and complete multiple project assignments quickly and efficiently.
• Develops meaningful relationships to build trust.
• Strong written and verbal communication skills.
• Adapts behavior to changing circumstances.
• Work produced demonstrates excellent attention to detail and accuracy.
• Excellent customer service and teamwork skills.
• Able to effectively communicate and train others in areas of expertise.
All qualified applicants will receive consideration for employment without regard to race, color, sex, sexual orientation, gender identity, religion, national origin, disability, veteran status, age, marital status, pregnancy, genetic information, or other legally protected status.