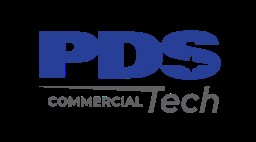 Job Information
PDS Tech Inc

Project Manager

in

Mason

,

Ohio
PDS Tech, Inc. is seeking a Project Manager in Mason, OH
Job Summary:
Manages and oversees all aspects of a project to ensure it is completed on-time and within budget.

Has overall responsibility for managing scope, cost, schedule, internal staffing and outside vendors, and contractual deliverable.

Prepares reports for upper management regarding status of project..

Typically reports to a manager.

Contributes to moderately complex aspects of a project.

Work is generally independent and collaborative in nature.
Job Duties:
Design, build and manage the overall business project schedule of activities in conjunction with the overarching GDM program schedule of activities

Ensure full engagement of all business resources in a timely manner, based on activities and assignments

Create the business communications plan to keep all business stakeholders abreast and informed of the progress of the GBE project stream

Continuous assessment and evaluation of the business scope and resources' utilization

Proactively identify business risk and define and log mitigations in business RAIDD

Monitor all business risk (High, Medium and Low) to ensure trending is tracked to prevent trigging

Capture, track and resolve all business issues which arise and become an impediment to the project progress or performance

Work cross-universally to identify and document all dependencies as well as internal interdependencies to fortify the overall PM coalition

Establish and facilitate the business steerco MOS

Define the business escalation protocol to ensure critical decisions and issues which surface are presented to the business steerco for timely resolution

Form the business status report, internal distribution/reporting cadence of KPI (Key Performance Indicators) & Metrics

Report up weekly to the ISC Corp Director of Program Management, the overall status of the Business Project

Participate in weekly/bi-weekly GDM Deployment meeting with updates on Business Project progress, performance, Risk, Issues and Resources utilization
Business PM Responsibilities
Benefits Realization Tracking & Reporting

Business & Project Teams Roles & Responsibilities

Business Calendar (Resources)

Business Communication Plan

Business Cutover (BCO) Readiness participants per SBG/GBE

Business Cutover(BCO) Planning (SBG/GBE)

Business Data Validation (BDV) Participants

Business Resource Capacity Planning (RCP) Model

Business Resources Allocation Management (RAM) Model

Business Resources Utilization Monitoring

Business Scenario Test Scripts development

Business Stakeholder Analysis (ongoing) Inclusion / Exclusion Tracking

Change Management enforcement/support

Change Management Process & Model (Business Processes)

Current State Gaps Identification & Collection

Data Cleansing Stewards List per SBG/GBE

Define business KPIs & Metrics

Escalation Process, Model & Protocol

GDM Deployment Readiness MOS

Monitors KPIs & Metrics across the program lifecycle and clean up dynamically

SBG Steerco

SBG Training Road Map

SBG/GBE Business Project Risk, Actions, Issues, Decisions, Dependencies (RAIDD) Management

SBG/GBE Resource Management Model

SBG/GBE Status Reporting

Schedule Meetings based in engaging with other functions & ensure right business participants

Sites Logistics & ongoing Confirmation/Validation

Superusers & End-user List - ongoing census alignment

Train-The-Trainer Superuser Leads

UAT Participants List (SBG/GBE)

User Adoption enforcement/support
Qualifications:
Typically requires 2 to 4 years of related experience.

May require certification in Project Management.

Typically requires a bachelor's degree or its equivalent.
All qualified applicants will receive consideration for employment without regard to race, color, sex, sexual orientation, gender identity, religion, national origin, disability, veteran status, age, marital status, pregnancy, genetic information, or other legally protected status.