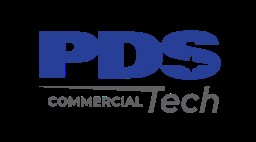 Job Information
PDS Tech Inc

Inventory Control Administrator

in

Mcdonough

,

Georgia
PDS Tech is seeking an Inventory Control Administrator for an open position in McDonough, GA.
The Inventory Control Administrator is accountable for ensuring the integrity of the data within the inventory management system and physical inventory are accurate at the central distribution center and other warehouses as assigned.
This individual is required to actively engage in a professional manner through various forms of communication across multiple departments and management levels within the organization.
Additionally, this position requires to perform various processes such as:
Inventory cycle counts,

Stock transfers,

Location mapping,

Data entry,

Validating inventory traceability through document review,

Troubleshooting discrepancies, and

Root cause analysis.
The ideal candidate will:
Learn, maintain, and apply accurate knowledge and understanding of client Warehouse work instructions, policies, and procedures in all work practices and decision making

Maintain basic level up to date knowledge of client customer requirements, products, and inventory management systems

Perform and review high volume of data entry into inventory management systems including, but not limited to JDE and AIMS

Process physical inventory counts as required for periodic review and/or to satisfy customer requirements

Investigate inventory discrepancies including but limited to missing stock, through troubleshooting and root cause analysis

Develop action plan and implement to reconcile inventory discrepancies

Execute stock transfers of product both physically and systematically

Engage professionally and thoroughly with Warehousing, Quality, Sales, Procurement, and Finance departments to ensure inventory status and accuracy is appropriately supported throughout the Supply Chain

Recommend process improvements regarding policy and procedure to ensure adequate controls are in place to mitigate gaps/escapes

Attend departmental or company sponsored meetings or training, as required

Have the ability to work efficiently and independently, with a strong working knowledge of the department policies, procedures and work instructions essential to the duties of the job

Respond with urgency and in a timely manner, as requested

Be proactive in the approach to the assigned workload and business needs

Communicate frequently by telephone or email with the departments within the Supply Chain, Warehousing, Finance, and intercompany personnel at various levels

Must have ability to communicate and document information clearly, and in a concise manner with internal customers, as required

General supervision and assistance will be given for daily issues that arise, with additional training and instructions on more complex tasks, new activities or special assignments

Must have the ability and willingness to accept and successfully fulfill any related assignments designated by the Department Supervisor or Managers, as required

Perform job tasks with approved discretion with regards to the daily work flow, functions and resources to perform the essential duties of the job

Ability to consistently meet or exceed departmental goals and objectives accurately and efficiently and to finish assigned tasks or projects on time

Ability to fully comprehend and avoid the impact of taking erroneous actions, making decisions outside established work instructions or authority; or failure to complete assignments as required, which may result in serious delays to customers' schedules and loss of customer confidence

Strong, current knowledge of client products, customer requirements, and warehouse procedures and timing of deliverables

Must have excellent ability to comprehend, document (if necessary) and forward accurate and clear information, received from multiple sources, and a variety of communication styles (email, scanned documents, contracts and agreements)

Have the ability to maintain and research database records for information
All qualified applicants will receive consideration for employment without regard to race, color, sex, sexual orientation, gender identity, religion, national origin, disability, veteran status, age, marital status, pregnancy, genetic information, or other legally protected status.