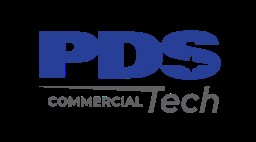 Job Information
PDS Tech Inc

Distribution Supervisor - 3rd shift

in

Memphis

,

Tennessee
PDS Tech is seeking candidates for a Distribution Supervisor position in Memphis, TN
Looking for STRONG distribution supervisor experience (this must be on their resume) approx 7-10 years
Supervise the processes associated with the pick, pack, ship, confirm, track and receiving of product to ensure product integrity, and order filling accuracy to achieve KPI's and budget through-put.
• Plan and schedule and manage work force to meet daily operational demands including training, verifying certifications and qualifications, and monitoring individual employee productivity levels.
• Excellent interpersonal skills and a collaborative/integrative work style focused on accomplishing objectives. Develops and implements picking, packing, storing, and shipping, procedures.
• Apply interpersonal and communication skills to motivate the work force, relay growth opportunities and implement corrective measures if necessary to ensure productivity levels are met.
• Monitor product integrity by verifying product temperature, refrigeration operation and ensuring continuity of cold chain (pack product as per procedures to protect it from temperature exposure during transportation); inspects product for damage and ensures only approved products are shipped.
• Protect distribution staff and employees by enforcing proper Personal Protective Equipment use, updating training and certifications, monitoring wage/hour law compliance, assuring compliance with OSHA, and monitoring compliance with, local state and federal regulations.
• Excellent communicator both written and oral. Communicates on a regular basis with Manufacturing, Purchasing, QC, Planning and Customer Service groups to ensure:
• Finished goods are available accurately and timely
• Material transfers and material dispositions are processed accurately and timely Compliance to ISO and QSR and PPI (improvement initiatives) within reporting department.
• Works on problems of diverse scope that situational analysis and/or data analysis is required.
• Relies on experience and judgment to plan and accomplish goals.
• Responsible for the training of Distribution Center staff, reviews and ensures all employees are up to date on SOP training plans.
• This position exercises great influence over the financial and operational success of the company and is required to make decisions of considerable importance and to implement programs to support.
• Works on and helps resolve any open NCAR's and or CAPA's relating to distribution.EMPLOYEE MANAGEMENT/DEVELOPMENT:
• Applies Good Distribution Principles in all areas of responsibility.
• Demonstrates and promotes the company vision.
EQUIPMENT:
• Ensure that equipment is in good working order daily
• Adhere to daily equipment allocation plan. Work with DC Manager to maximize equipment utilization.
• Ensure that the correct equipment is utilized for the task
• Ensure that equipment is utilized in the most efficient manner
• Report maintenance problems to Sr. Manager immediately
COMMUNICATION:
• Participate in daily, weekly and monthly activity and cost related reporting
• Interact with other departments to ensure customer (internal and external) needs are achieved within agreed upon timeframes.
• Actively participate in workplace meetings
o Provide feedback as to team performance
o Update on company policies
o Review daily activity results
o Review daily activity expectations
o Provide update on future activities
o Provide customer satisfaction updates
o Solicit input on job / company related activities from team
 Provide response to employee inquires
• Actively participate in facility capability tours
SAFETY, SANITATION, SECURITY
• Maintain exceptional work environments that allow for impromptu client inspections, potential client tours and ensure image of DSI as an industry leader.
• Security and safety standards must be followed, with zero tolerance for deviation.
• Operate all equipment and obtain necessary certifications according to OSHA, security and safety standards established.
• Ensure adherence to all PDMA and GMP procedures
• Escort visitors in secured areas and ensure visitor adherence to security requirements.
BUDGETING
• Work with Operations Manager on the reporting and requests on operational budget reports
• Focus on cost containment and service excellence
DOCUMENTATION
• Ensure documentation changes are communicated to staff as applicable
QUALIFICATIONS AND EDUCATION REQUIREMENTS
• Bachelor's Degree in Industrial Engineering, Logistics and Transportation, Supply Chain Management or equivalent combination of education and experience
• Proficient with technology and desktop applications
• Strong written and verbal communication
• Relationship development skills
• Strong organizational Skills
• Possess keen attention to even the smallest of details
• Possess good conflict resolution skills
• Distribution and /or Warehouse procedure experience
• Automated Warehouse System experience
• System validation experience
PREFERRED SKILLS
• A minimum of 3 years pharmaceutical experience is preferred.
• Five (5) or more years of experience supervising a staff of 3 or more employees.
• Forklift Training and Certification
• Experience with Regulatory policies in the pharmaceutical industry
COMPETENCIES
• Leadership.
• Communication Proficiency.
• Problem Solving/Analysis.
• Learning Orientation.
• Performance Management.
• Technical Capacity.
• Business Acumen.
• Personal Effectiveness/Credibility.
• Diversity and Inclusion.
• Presentation Skills.
PHYSICAL DEMANDS
The employee is occasionally required to sit; climb or balance; and stoop, kneel, crouch or crawl. The employee must frequently lift and/or move up to 10 pounds and occasionally lift and/or move up to 25 pounds. Specific vision abilities required by this job include close vision, distance vision, color vision, peripheral vision, depth perception and ability to adjust focus
All qualified applicants will receive consideration for employment without regard to race, color, sex, sexual orientation, gender identity, religion, national origin, disability, veteran status, age, marital status, pregnancy, genetic information, or other legally protected status.