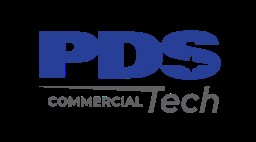 Job Information
PDS Tech Inc

Welder

in

Merritt Island

,

Florida
Our client is looking to hire highly skilled and well experienced Welders that will be responsible for precision welding, assembly, and fabrication or assemblies, weldments, and products.
Key Responsibilities Include the Following:
Joining, fabricating, and repairing ferrous and non-ferrous metals using GTAW, GMAW, and FCAW per AWS D1, 1, AWS D1.2, AWS D1.3, AWS D1.6, and AWS D17.1

Ability to weld in all positions.

Achieves required cosmetic finishes with angle grinders and sanders under close supervision.

Set-up, lay-out, and tack-up of various geometrics of precision frame weldments, structures, tubing and brackets to tight tolerances, fitting to +/- 0.020" tolerance.

Grinds and descales material.

Use cranes, hoists, lifting and safety equipment according to safety requirements and industry best practices.

Review, understand, and complete all required documentation that accompanies work assignments (including travelers & data packages)

Inspect quality of work of self and others

Possess a dedicated work ethic to expedite all assigned tasks through the department within the guidelines of the Quality Policy and Procedures

Maintain a clean and organized work environment through daily and weekly 5-S activities.

Perform assigned jobs efficiently, with minimal errors and high-quality workmanship.

Communicates defects, issues, and concerns with supervisor and seeks guidance and instructions as needed.

Works individually or as a team, and willing to cross-train as necessary.
Required Skills and Experience:
5+ years in a metal contract manufacturing environment or customer industrial equipment manufacturing

Preferably for US Government Prime Contractors

Proficient with Torch, track-torch, and plasma cutting.

Ability to read/interpret complex blueprints, layouts, drawings, and instructions (including ANSI/ASME/AWS welding symbols).

Demonstrated understanding of welding standards, codes, best practices, techniques, and welding procedures.

Demonstrated experience welding all grades of steel, alloys, and aluminum.

Demonstrated experience in GTWA, GMAW, and FCAW, welding processes; must be able to pass a welding proficiency test.

Experience working in an AS9100 regulated environment.

Knowledge of Geometric Tolerances (ANSI-Y 14.5) drawing interpretation and shop math

General knowledge of the behavior of metals heated to welding temperatures, rates, and conditions of cooling, crystallization, etc.

Must have or acquire and maintain all required hand tools and measuring equipment to support departmental work.

Must be able to perform accurate, repetitive, and steady work with minimal errors.

Basic Microsoft office applications
Academic and Physical Requirements:
High School Diploma or equivalent. Basic math skills. Vocational Training considered a plus!

Must be able to lift up to 50lbs unassisted; be able to push, pull, sit, stand, and bend up to 8 hours per day.

Work overtime as required to meet operational objectives.
All qualified applicants will receive consideration for employment without regard to race, color, sex, sexual orientation, gender identity, religion, national origin, disability, veteran status, age, marital status, pregnancy, genetic information, or other legally protected status.