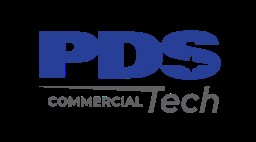 Job Information
PDS Tech Inc

Manufacturing Machine Adjuster

in

Mesa

,

Arizona
PDS Tech is currently seeking a Manufacturing Machine Adjuster for our client in Mesa, AZ
Hours are 6:00am - 4:30pm Monday-Thursday (4 x 10)
Primary Responsibilities:
• Understand production master schedule and maintain equipment to support
• Participate in daily department meeting to ensure good team communication.
• Monitor and maintain availability of tools, materials, supplies, and labor resources, suggest purchase for non-recurring/new supplies, provide suggestions on tool requests for replacement parts
• Maintain proper level of tool spare parts to ensure support of continuous production.
• Lead by example, wearing all required PPE and ensure department employees follow all safety procedures.
• Set-up and maintain equipment and machines for initial production.
• Adjust equipment as needed throughout the build
• Observe equipment for root cause analysis
• Replace worn/damaged parts
• Troubleshoot problems with equipment.
• Repair and replace parts on equipment, assist in rebuilding or modifying equipment.
• Understands established production rates and efficiency standards.
• Balance repair work based on available time
• Assist production by filling in as needed or directed.
• Understand and balance priorities to achieve maximum production output.
• Complete Hand backs and DR's in a timely manner.
• Ensure rework is completed per instructions.
• Suggest better ways to rework product
• Give feedback when repeat failures occur.
• Ensure paperwork is properly submitted; DR paperwork and CP MES entries properly completed.
• Maintain training logs.
• Ensure work areas are maintained and cleaned after maintenance or production activities.
• Dispose of parts from rework as required.
• Foster a continuous improvement culture by documenting and implementing improvement ideas.
• Ensure compliance to procedures and OSHA requirements
• Monitor equipment performance.
• Understanding of all manufacturing procedures and perform processor duties to cover for production needs.
• Audit equipment to ensure compliance to work instructions and Quality requirements.
• Other duties as assigned.
Our client is a local defense contractor, manufactures and supports shoulder-fired systems; energetic material solutions such as aircraft emergency escape systems, actuation devices, rocket motors, warheads, medium & large caliber ammunitions, mortar ammunition; and composite solutions including carbon fiber tubes and composite aero-structures.
Required Experience & Skills:
• 2 or more years of related experience
• Carbon Fiber or fiberglass experience is a plus.
• Machining, CNC, or Lathe experience is a plus.
• Ability to walk / stand 80% of the time
• Able to lift 5 lbs. constantly, 25 lbs. occasionally, and 50 lbs. infrequently. Above 50 lbs. with a team lift.
• High School Diploma or general education diploma (GED)
• Provide input for performance reviews based on rework data.
• Capacity to read and interpret procedures and blueprints accurately and to provide related guidance to
subordinates as required.
• Effectively present information to peers and respond to questions from others including the management
team and customers.
• Ability to anticipate production trends / changes and adapt accordingly.
• Ability to problem solve day to day issues.
• Ability to obtain and maintain ATF Processor license.
Note: Due to US Export Control laws and regulations; applicants selected for employment must show proof of a
U.S. Person status before employment may begin.
All qualified applicants will receive consideration for employment without regard to race, color, sex, sexual orientation, gender identity, religion, national origin, disability, veteran status, age, marital status, pregnancy, genetic information, or other legally protected status.