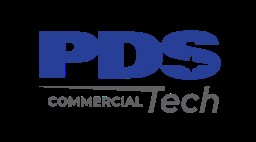 Job Information
PDS Tech Inc

Stockroom Clerk

in

Miami

,

Florida
PDS Tech, Inc. is seeking a Stockroom Clerk - 1, in Medley, FL.
JOB SUMMARY
Essential duties and responsibilities include the following:
•Receives material.
•Checks material against documentation for proper nomenclature, identification and quantity.
•Sorts, counts and checks received goods, raw materials, finished or semi-finished parts and subassemblies.
•Stores articles in proper location.
•Pulls items, issues material, supplies, components and parts from stock.
•Prepares stock kits for production departments.
•Audits contents of kits and stock.
•Initiates reorders when minimum quantities are reached.
•Prepares shortage documentation.
•Reviews status of shortages, back order files and inventory status reports.
•Interfaces with other functional areas such as receiving inspection, production control and assembly departments in order to coordinate shortages or expedite stock problems.
•Keeps stock in orderly arrangement.
•Researches part numbers.
•Maintains documents and files.
•Utilizes small hand tools, scales and operates material handling equipment such as fork lifts, skids, pallet handlers and hand trucks.
•May provide leadership to lower level stock personnel.
•Assists the production floor with any part shortages; coordinates with the shop supervisors to get any and all last minute part shortages; pulls the parts / issues the parts/ delivers the parts to assembly.
•Assists in answering and responding to supervisors on inventory stock.
•Performs other related duties as required
EDUCATION and/or EXPERIENCE
•High school diploma or general education degree (GED)
•A minimum of one year related experience and/or training.
LANGUAGE SKILLS
•Ability to read and comprehend simple instructions, short correspondence, and memos.
•Ability to write simple correspondence.
•Ability to effectively present information in one-on-one and small group situations to customers, clients, and associates
MATHEMATICAL SKILLS
•Ability to add and subtract two digit numbers and to multiply and divide with 10's and 100's.
•Ability to perform these operations using units of American money and weight measurement, volume, and distance.
REASONING ABILITY
•Ability to apply common sense understanding to carry out detailed but uninvolved written or oral instructions.
•Ability to deal with problems involving a few concrete variables in standardized situations.
All qualified applicants will receive consideration for employment without regard to race, color, sex, sexual orientation, gender identity, religion, national origin, disability, veteran status, age, marital status, pregnancy, genetic information, or other legally protected status.