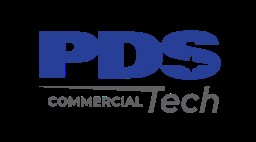 Job Information
PDS Tech Inc

Validation Engineer

in

Miami

,

Florida
PDS Tech is seeking candidates for a Validation Engineer position in Miami, FL
How will you make an impact?
Validation Engineer participates as an active member of a dynamic team with high involvement and engagement in powder and liquid cell culture manufacturing operations. Supports the Manufacturing, Quality, and Practical Process Improvement (PPI) programs within the Miami, Florida site.
What will you do?
Author and execute protocols in support of new laboratory equipment, instrumentation, and analytical method validation and method transfer.

Complete validation reports and resolution of deviations.

Work closely with business stakeholders technical support groups and QA to thoroughly investigate validation discrepancies and drive best practice for system validation.

Provide direction to vendors in the qualification of equipment.

Effectively liaison with representatives from originating / sending sites, R&D, Quality Control, etc. to ensure design and readiness for laboratory test method validations, verifications, and transfers to support NPI / transfer projects.

Provide support in the area of troubleshooting of new / existing equipment and test methods.

Support change management system and assess for validation impact. Execute validation deliverables as defined by the Thermo Fisher Scientific Quality Management System.

Assure compliance to appropriate regulatory requirements. Initiate quality records when not in compliance and inform Quality of noncompliance and proposed corrective activities.

Assure validation support structure and document handling systems are maintained.

Ability to function efficiently and independently in a fast paced, changing environment.

Make effective decisions relative to position requirements.

Work with functional teams to achieve operational goals.

Communicate issues and concerns to management.
Note: Job Description does not include all the tasks assigned to the employee. This is a representation of the area of responsibility. Duties can be added, by Managers / Supervisors, based on operational needs.
How will you get here?
Education
Bachelor's Degree in Science or Engineering is required.
Experience
Minimum of 4 years of validation experience in Pharmaceutical / Biotechnology industry.
Knowledge, Skills, Abilities
Hands-on experience in Quality Control laboratory instrumentation and equipment qualification.

Experienced in developing method validation and method transfer plans and protocols.

Thorough knowledge of quality management systems and validation principles for laboratory test methodologies, regulatory agency expectations, and industry trends.

Knowledge and experience in chemistry, microbiology, and other sciences to effectively meet the responsibilities of the position.

Possesses technical and analytical skills to be able to lead root cause investigations in a timely and effective manner.

Strong technical writing, effective verbal communication, and interpersonal skills.

Ability to prioritize and perform multiple tasks, with minimal supervision required.

Ability to work in teams to obtain results, self-motivated, and ability to effectively manage conflict.

Working competency of Microsoft Word, Excel, Power Point, Project, and statistical programs.
Working Conditions
Job Complexity: Works on complex issues where analysis of situations or data requires an in-depth evaluation of variable factors. Exercises judgment in selecting methods, techniques and evaluation criteria for obtaining results. Internal and external contacts often pertain to company plans and objectives.

Supervision: No direct reports. Will be expected to determine methods and procedures on new assignments and may provide guidance to other personnel.

Exposure to industrial machinery, sharp and moving parts, electrical and other energy sources.

Personal Protective Equipment (PPE) required including but not limited to lab coats, hair / beard covers, shoe covers, gloves, ear protection, eye protection and specialized cleanroom suits and head coverings as required.

Exposure to fumes and chemicals such as raw materials, cleaners, etc.

Infrequent exposure to high frequency noise.

Ability to lift up to 25 pounds repetitively.

Must be flexible to meet requirements of qualification work schedules.
All qualified applicants will receive consideration for employment without regard to race, color, sex, sexual orientation, gender identity, religion, national origin, disability, veteran status, age, marital status, pregnancy, genetic information, or other legally protected status.