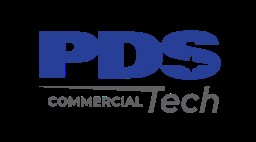 Job Information
PDS Tech Inc

Manufacturing Operator - 1st Shift

in

Middletown

,

Virginia
PDS Tech, Inc. is seeking a Manufacturing Operator in Middletown, VA.
Position Summary:
Works with other technicians performing filling and/or packaging of products.

Comply with GMP, ISO 9001 guidelines, and company SOPs, performs the following duties on either the reagent or controls line.

Performs duties on the packaging line to prepare and pack materials as needed to produce kits, if required in the work area.

Cleans and sanitizes work areas, machines, glassware, or equipment as needed or directed, if required in the work area.

Operates and/or monitors labeling machine and makes necessary adjustments to ensure smooth operations and high-quality results if required in the work area.

Must be able to interface and communicate effectively with workgroups to ensure the completion of tasks and projects.

Performs other duties as assigned.
Minimum Requirements/Qualifications:
High school diploma or equivalent

One year related experience and/or training; or equivalent combination of education and experience in manufacturing
Physical Requirements:
Ability to perform the duties of this job by regularly being required to stand; walk; use hands to finger, handle or feel objects, tools or controls; talk and hear; and smell.

Ability to frequently reach with hands and arms and stoop, kneel, crouch, or crawl.

Ability to sit for extended period of time depending on the nature of the work.

Ability to frequently lift and/or move up to 10 pounds and occasionally lift and/or move up to 50 pounds. Employee to employ traditional lifting techniques for materials up to 75 lbs. Items over 75 lbs will require the employee to use non traditional techniques including, push-pull method, automated lifts and other equipment or additional techniques. Employee will be trained in these techniques upon employment.

Vision abilities required by this job include close vision, distance vision, color vision and the ability to adjust focus.

Ability to be frequently exposed to wet conditions and work in extreme cold.

Frequently exposed to strong and sometimes disagreeable odors and occasionally exposed to toxic or caustic chemicals.

Ability to occasionally work near moving mechanical parts.

Ability to work in a moderate noise level.
Non-Negotiable Hiring Criteria:
Ability to read and interpret documents such as safety rules, operating and maintenance instructions, and procedure manuals.

Ability to add, subtract, multiply, and divide in all units of measure, using whole numbers, common fractions, and decimals.

Ability to understand and carry out instructions furnished in written, oral or diagram form.

Ability to deal with problems involving several concrete variables in standardized situations.

Ability to handle multiple tasks and react appropriately to changing priorities and impending deadlines.

Knowledge of GMP, FDA, ISO Regulations for diagnostics manufacturing.

Knowledge of handling hazardous materials, OSHA safety compliance required.
All qualified applicants will receive consideration for employment without regard to race, color, sex, sexual orientation, gender identity, religion, national origin, disability, veteran status, age, marital status, pregnancy, genetic information, or other legally protected status.