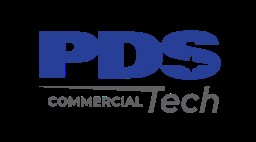 Job Information
PDS Tech Inc

Lathe Machinist Level II

in

Minneapolis

,

Minnesota
Lathe Machinist Level II
Contract to Hire: 90 days.
Location: Bloomington, MN 55438
Status: W-2
Salary Range: $30.00 to $35.00 per hour, depending on experience.
OT: 12% shift differential.
Shift: 2 nd (4:30 p.m. - $2:30 a.m.) Monday – Thursday.
Benefits: Full company benefits after conversion to employee if chosen.
Summary: Operate Multi Axis / Multi Turret CNC Lathe machines, making tight tolerance Aerospace parts from exotic alloys in a productive and safe manner to product parts that meet company and its customers' quality requirements at the lowest cost in a timely manner while minimizing waste of materials and resources.
Responsibilities:
Setup, adjust and operate a variety of mutli axis and multi turret CNC Lathe machines within the Machining department.

Maintain a clean, safe, and efficient work area.

Follow set-up procedures and recommend improvements.

Ability to calculate and adjust feeds and speeds to maintain tight tolerance parts on a variety of metals, including exotic alloys.

Adjust tools and replace as needed.

Ability to read and interpret CNC Code on twin Turret Lathes with live tooling.

Perform daily maintenance of machines as required and keep supervisor informed of necessary maintenance beyond Machinist ability.

Must read and understand layouts, job packets and blueprints for the parts being run, including geometric tolerancing.

Provide accurate inventory always counts and keep parts in appropriate storage areas.

Collect and input SPC data which involves the use of comparator, CMM, Trimos, gauges and related test instruments.

Perform necessary side operations during machine cycle time as required (i.e., deburring, etc.)

Work as a team member to aid all shifts and support personnel to operate departmental standards including quality and productivity goals.

Other job duties as assigned by supervisor.
Education:
High school degree or equivalent.
Completion of a 2-year degree in Machining Technology or CNC Machining trade school preferred.
Experience/Skills:
Minimum of 2 years of CNC Machining experience in lathes.
Ability to read and understand CNC programs and operational layouts as required.
PC skills for Manufacturing, Measurement Skills for Manufacturing, Math for Machinists, Blueprint Reading for Machinists, Geometric Dimensioning and Tolerancing.
Understand tooling requirements to set-up and operate machines in the department, including pre-setting of tools.
Demonstrated ability to perform a sequence of operations under minimum supervision and consistently maintain the performance levels set for quality and quantity.
Understanding of safety rules and regulations to prevent unsafe set-ups, operations, or acts which might cause injury to self, others, or environment.
Ability to work through daily operational activities.
Good interpersonal, written, and oral communication skills
Ability to plan effectively and execute the plans.
Strong mechanical aptitude.
Strong problem solving and trouble shooting skills.
Must have strong PC skills and ability to work with Microsoft products.
Physical Demands:
When working in the Machine Shop, must be able to lift and carry 70 lbs. and stand for the whole day, except for breaks. Must be able to operate machinery and/or tools as required for the position.
All qualified applicants will receive consideration for employment without regard to race, color, sex, sexual orientation, gender identity, religion, national origin, disability, veteran status, age, marital status, pregnancy, genetic information, or other legally protected status.