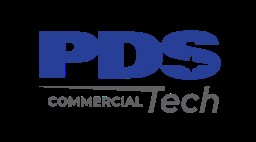 PDS Tech Inc

Logistics Manager

in

Minneapolis

,

Minnesota
PDS Tech, Inc. is seeking a Logistics Manager, in Minneapolis, MN.
Works under the general direction of the Guns Program Engineering Manager and Gun Program Managers to plan, manage, and evaluate the efforts of Gun System logistics programs and contracts, foreign and domestic.

Ensures effective and economical logistics support for the product life cycle.

Participates in the support of new business development.

Demonstrates strong leadership in ethics, safety and security.

Establishes and manages the logistics milestone schedule for Gun Systems logistics programs from concept development through fielding.

Integrates logistics tasks with overall program master schedules.

Manages the relationships among the activities both within and outside of the logistics disciplines.

Directs the preparation of logistics support data, cost estimates, information, and materials in support of Requests for Proposals (RFPs).

Manages the coordination of logistics inputs to large proposals.

Ensures logistics and support considerations influence proposed engineering designs.

Interfaces and coordinates logistics activities with external organizations, customers, and subcontractors/vendors.

Coordinates program logistics activities within the company.

Represents the company at program meetings as a logistics subject matter expert.

Directs the up-front design influence and support planning activities to achieve balance among readiness, reliability, availability, maintainability, testability, and life cycle support costs.

Recommends/develops maintenance support concepts and plans.

Directs identification of spares.

Influences the design of diagnostics, and prognostics to improve supportability.

Directs the analysis, development, and delivery of logistics management information and logistics documentation products.

This includes but is not limited to task analysis, parts provisioning, packaging data and technical manuals.

Works with customer representatives to influence support documentation requirements.

Reviews subcontractor logistics support plans, activities, and delivered products for contractual compliance.

Prepares subcontractor statements of work.

Develops staffing plans for major programs based on program deliverables, budgets, and schedules.

Manages and provides direction and technical guidance to Logistics staff in execution of program tasks.

Coordinates with functional managers in evaluation of matrixed staff.

Suggests training needs and staffing to ensure maximum utilization of staff.

Manages logistics program fiscal commitments and requirements.

Serves as logistics Cost Account Manager for major programs.

Maintains a safe work environment and ensures compliance with safety objectives and policies.
Skills Required/Preferred/Experience :
Ability to direct the activities of a team in execution of program logistics tasks and organizational goals.

Knowledge of material acquisition cycle;

DoD logistics regulations; military logistics support structure; government contracting processes.

Broad logistics technical knowledge and management and skills.

Knowledge of Defense logistics products.

Working knowledge of ITAR regulations and their impact on deliverables.

Independent judgment and decision-making ability.

A minimum of 8 years' logistics management experience with a lead role in one or more logistics projects or disciplines.

Bachelor's of Science degree (in a relevant discipline) plus eight years of relevant work experience or equivalent education.
Skills/Experience/Education Preferred :
Certain positions may require the ability to obtain appropriate Security Clearance.

Certain positions may require the ability to obtain appropriate Security Clearance.

Bachelor's degree preferred (or equivalent experience in military logistics).
All qualified applicants will receive consideration for employment without regard to race, color, sex, sexual orientation, gender identity, religion, national origin, disability, veteran status, age, marital status, pregnancy, genetic information, or other legally protected status.