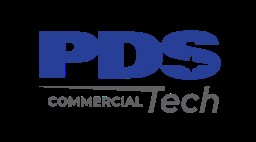 PDS Tech Inc

Thermal/Fluids Analyst

in

Minneapolis

,

Minnesota
PDS Tech, Inc. is seeking a Thermal/Fluids Analyst, in Minneapolis, MN.
Activities involve the thermal and fluid analyses supporting design and testing of precision guide munitions systems.
The position is within the Thermal and Fluid Sciences group of the Applied Mechanics department.
That group is responsible for thermal and fluids analyses in support of requirements assessments, trades studies, prototype design, detailed design, test preparation, and analysis of thermal/fluids-related test data to successfully guide design activities.
The and position work within an interdisciplinary design team to support the iterative and evolving design process.
• Model development - System and environment information collection - Material information collection - Development of a model - Model running for various scenarios - Collecting, summarizing, and analyzing results relative to task requirements - Documenting and presenting results with conclusions and recommendations
• Active participation in design team meetings
• Active participation in test planning activities
• Analysis, interpretation, and application of test data to design activities
• Working with group colleagues to develop and apply best practices to analysis activities
Skills/Experience/Education Required
• Proven skills in developing working fluids and thermal models from first principles
• Proven ability to develop working fluids and thermal models for complex geometries, boundary conditions, and initial conditions
• Proven ability to interpret, document, and report results of analyses to support design activities
• 5+ years of experience in fluids and thermal analyses
• Experience performing system engineering trade studies, analysis of alternatives, sensitivity analyses, etc.
• Experience working in an interdisciplinary engineering design team
• Bachelor's degree in Mechanical, Aerospace, or Chemical engineering OR Physics
• Must have and active Secret clearance or held one within the last two years. Please list the candidate's clearance level in the submittal
Skills/Experience/Education Preferred
• Working familiarity with analysis tools such as ANSYS (Mechanical, CFX, Fluent) or STAR-CCM• Demonstrated ability to import geometries from CAD models (Creo) into analysis software
• Demonstrated ability to relate model results to allowable limits
• Familiarity with fluids and thermal test methods including test planning, instrumentation, data acquisition, and data analysis to validate models and conclusions
• Analysis of weapon systems
• Familiarity with weapon's specs
• Familiarity with multi-physics modeling
• Experience with aerodynamics
• Experience with HVAC systems
• Master's or PhD in Mechanical or Aerospace engineering with emphasis in fluid mechanics or heat transfer
All qualified applicants will receive consideration for employment without regard to race, color, sex, sexual orientation, gender identity, religion, national origin, disability, veteran status, age, marital status, pregnancy, genetic information, or other legally protected status.