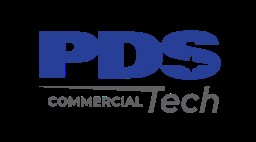 Job Information
PDS Tech Inc

A/C Cabin Installer

in

Mobile

,

Alabama
PDS Tech is seeking candidates for an Aircraft Cabin Installer position in Mobile, AL
Position Summary:
Main responsibility is the cabin furnishing of the aircraft for the final assembly line. Focusing in a specified area such as cabin equipment and floor covering and cockpit, cargo and doors.
Essential Functions:
Assembly of interior furnishing and equipping parts, to include cockpit, doors, galleys, toilets and floor covering

Installation and testing of electrical units and components

Inspect work of other team members and complete systems before customer acceptance

Install and manufacture of components and parts (i.e. marking, connecting, assembling, bundling, painting, fitting, torquing, bonding, attaching, disassembling, positioning and repairs)

Determine ways to eliminate disruptions and rework

Perform presentations to the customer

Perform other duties as assigned
Additional Responsibilities:
Maintain legible and accurate documentation as required

Follow safe work practices and use/wear prescribed Personal Protective Equipment for specific tasks
Qualifications/Basic Job Requirements:
Use of tooling, design documents, specifications, test and inspection equipment, jigs, auxiliary equipment, fasteners etc

Must be able to work in confined space(s)

Must be flexible and work well with others

Must be able to work first OR second shift schedule
Education/Special Qualifications:
Education:
Required:
High school diploma or GED.

The ability to successfully complete the following trainings provided by the Company after recruitment:

Health & Safety

General aircraft familiarization

Quality trainings
Preferred:
Training from a vocational school or previous employer in the use of application tools and in application techniques.
Experience:
Required:
2 years minimum experience in Aviation Production or equivalent

Previous hands-on experience with drilling tools, templates, drilling machines, fasteners, and torquing tools
Preferred:
5+ years minimum experience in Aviation Production
Working Conditions/Physical Demands
Vision: adequate to enter and read material on computer screens. Able to identify markings and digital outputs on calibrated tools. Able to identify individuals to initiate greetings, the giving of directions and other business interactions

Hearing: able to hear sufficiently to engage in conversation in office settings. Able to hear safety alerts and warning signals.

Speaking: able to engage in conversations in person and via electronic means and deliver information to groups of varying size with or without amplification.

Equipment Operation: Able to operate a wide range of tools and equipment including hydraulic lifts and arms.

Carrying: able to occasionally carry up to 20lbs/9kg while engaging in training, addressing production issues or as part of continuous improvement projects.

Confined Space : able to enter and exit a 12" x 22" passage and work through a 9.7" x 17.7" opening while using a respirator within a confined space for various lengths of time.

Heights: able to work at heights of approximately 40 feet on various types of platforms and lifts for various lengths of time

Lifting: able to occasionally lift up to 30lbs/14kg.

Pushing/Pulling: able to push/pull items in office areas and on shop floor.

Sitting: able to sit for extended periods of time at computer and in meetings.

Squatting/Kneeling: able to occasionally squat or kneel to retrieve or replace items shelved on bottom shelves.

Standing: able to stand for extended periods of time delivering information.

Travel/Mobility: able to travel overseas and domestically sometimes for extended periods of time and on short notice. Able to work outside hangers in changing locations.

Walking: able to walk through office and production areas, around flight line and airstrips and sometimes on uneven indoor or outdoor surfaces other business interactions
All qualified applicants will receive consideration for employment without regard to race, color, sex, sexual orientation, gender identity, religion, national origin, disability, veteran status, age, marital status, pregnancy, genetic information, or other legally protected status.