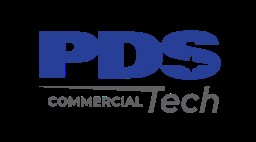 Job Information
PDS Tech Inc

Administrative Assistant

in

Mobile

,

Alabama
Responsibilities:
• Update, organize, and coordinate meetings that provide excellent experiences for attendees- arrange and schedule meetings including reserving and setting up conference rooms and arranging for the smooth operation of videoconferencing needs
• Organize and maintain Agendas in preparation for Meetings; take notes in various team meetings. File notes in appropriate online shared folders. Assist meeting facilitators in preparing for team meetings based on previous meeting notes and new agenda
• Organize and Support SharePoint and other organizational systems
• Update controlled documents for the operations teams and facilitate them through the approval process
• Compile attendance reports and other labor analysis on a standard cadence, and communicate to the team leaders
• Support the engineering team by shepherding vendors through the ISN system
• Provide systems support (e.g. running reports, data entry) in standard company systems (e.g. IDM, SAP, Workday, SharePoint)
• Maintain strong interpersonal relationships with employees at all levels of the organization
• Attend Mill Tier Meetings as needed and report to Mill Manager/HR Leader any updates
• Work effectively using Windows, Word, Excel, PowerPoint and/or other software as required
• May be required to contribute to projects and activities not included in other principal accountabilities to assist in the accomplishment of business objectives and professional development
• Maintain effective communication with customers
• Asks "what else can I do"
Ideal candidate will be team-oriented, highly organized and proactive individual to provide a full range of administrative support to the operations teams. Excellent Microsoft Office skills.
Minimum Qualifications:
• High School Diploma or GED and some college
• 4-6 years of related work experience
• Must be able to use Outlook at an expert level; Advanced computer skills using Windows, Word, Excel, and PowerPoint
• Willing and able to collaborate and contribute to projects and activities not included in other principal accountabilities to assist in the accomplishment of business objectives and professional development
• Very strong organizational and time management skills to handle functional workload and multiple priorities; Ability to multi-task in a fast-paced environment
• Demonstrated attention to detail, strong analytical and organization skills
• Ability to exercise independent problem-solving and decision-making with a high degree of initiative and self-coordination
• Accurate typing, filing (both hard copy and electronically), record keeping, grammar, and spelling
• Strong written and oral communication skills
• Ability and willingness to work overtime on an occasional basis to meet workload demands
• Ability to complete required safety and other required training for position and as required in Mobile
• Ability to follow safety dress code rules that are required upon entering the Mill which includes the Administrative Building
Preferred Qualifications:
6-8 years of related work experience

College diploma

Previous experience with SAP, SharePoint

Proficient with Adobe, Visio, etc. to provide effective Mill-wide communication messages

Previously worked in a manufacturing environment
Performs standard administrative support tasks that are secretarial/clerical in nature. Able to create basic documents in Word, Excel and PowerPoint. Knows how to access and navigate through electronic databases, the Internet and e-mail systems. Can operate the advanced features of a phone/voicemail to facilitate conference calls. Knows how to operate most office equipment. Able to set up and manage a hard copy or electronic filing system. Can organize one or multiple hard copy or electronic calendars. Can coordinate travel arrangements. Experience in preparing Time & Expense reports. Comfortable supporting more than one team member and interacting with different types of clients. Experienced position that requires a Bachelors or Masters degree and 5-8 years of experience.
All qualified applicants will receive consideration for employment without regard to race, color, sex, sexual orientation, gender identity, religion, national origin, disability, veteran status, age, marital status, pregnancy, genetic information, or other legally protected status.