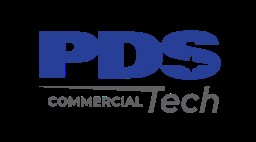 Job Information
PDS Tech Inc

Avionics/Electrician Mechanic

in

Mobile

,

Alabama
PDS Tech, Inc. is seeking candidates for an Avionics Electrician/Mechanic position in Mobile, AL.
Position Summary:
To conduct, maintain, test and repair electrical/electronic systems and components in accordance with the repair stations, FAA's and manufacturer's airworthiness and maintenance standards. This position is "safety sensitive"; therefore all FAA required compliance will be followed.
Primary Responsibilities:
Perform all maintenance in accordance with FAA approved data and to the standards of good workmanship as required by the Company

Keep safety of flight in the forefront at all times in the production of an airworthy product.

Perform routine or special maintenance inspections to prevent failure of aircraft electrical and avionics systems and components; perform complete operational and functional checks on navigation, communication and flight control systems including instrumentation and pitot static installations, etc.

Fabricate wiring harnesses, installs/modifies avionic and electrical systems.

Determine when a component should be repaired or replaced; decide necessary repair schemes and quantity and type of parts needed to accomplish proper repair.

Follow approved maintenance procedures, consulting internal procedures and technical data FAA approved.

Perform serviceability tests on repaired components/systems using test equipment specified by the original equipment manufacturer.

Complete work package documentation with sign off after finishing all designated operations.

Perform installation of avionic equipment.

Interpret avionic/electrical wiring diagrams, wire identification, harness fabrication, wiring and cable integrity, coax cables and fittings and connector assemblies.

Adjust, repair, or replace malfunctioning components or assemblies, using hand tools and soldering equipment.

Install electrical and electronic components, assemblies, and systems in aircraft, using hand tools, power tools, and soldering equipment.

Interpret flight test data to diagnose malfunctions and systemic performance problems.

Set up and operate ground support and test equipment to perform functional test of electrical and electronic systems.

Troubleshoot, repair, rework, and modify worn or defective assemblies, components or systems.

Suggest improvements to processes and procedures.

Satisfy work schedule requirements.

Plan and perform work requiring a thorough knowledge of electrical/electronic and mechanical theories and principles, specifications, local and national electrical codes, properties of various materials, and principles of operation and application of electronic equipment.

Advise operators and line mechanics of operation procedures and requirements for working safely with electrical/electronic and mechanical equipment and components.

Inform appropriate management and line mechanics of potential electrical/ mechanical problems and inherent dangers involved.

Perform preventive maintenance functions as directed.

Assist maintenance personnel with technical troubleshooting.

Assist and train other maintenance and/or other technical level employees.

Maintain all hangar and shop tools and equipment in a serviceable condition.

Ensure assigned work area is kept clean and free of hazards to both personnel and the aircraft.

Follow all necessary safety precautions; hearing and eye protection, use of chemicals, engine and propeller hazards, fall protection, etc.

As a "safety sensitive" position, this position requires that the employee be able to work in a constant state of alertness and safe manner as an essential job function.

Comply with OSHA Safety Regulations.

Participate in on-the-job training as required.

Observe safety procedures and personnel policies.

Regular attendance required as outlined in company policy.
Additional Responsibilities:
Education:
Certified by FAA with a current Airframe and Power Plant license is preferred.

FCC 2nd Class License preferred

3-5 years of proven experience in the electrical/electronics, and the ability to demonstrate proficiency in these areas.

Proficiency with interpretation of avionic/electrical wiring diagrams, wire identification, harness fabrication, cables, fittings, circuits and connectors.

Thorough knowledge of electrical/ electronic components and equipment including the use of special instruments for diagnostic purposes.

Ability to inspect and install digital avionics equipment.

Ability to work quickly and efficiently while ensuring quality work.

While performing the duties of this position, the employee is regularly required to stand; use hands and fingers to handle or feel, talk or hear and have good visual abilities.

Will often be required to sit, climb or balance and work in close quarters.

Must be able to work well with all levels of personnel whether individually or in a team environment.

High degree of precision working with minimum tolerances required.

Must be safety conscious at all times.

Able to lift or help lift up to 50 lbs.

Note: Noise level may be loud at times.

Previous experience on turbo prop aircraft preferred.

Must understand, read and write proficiently in the English language to read and understand appropriate manuals, schematics, and technical information necessary to adequately perform duties.
Experience:
Prior avionics experience is required.

Prior experience in aircraft maintenance required.

Familiar with turbo prop aircraft is a plus.
Licensure/Certifications:
Certified by FAA with a current Airframe and Power Plant Mechanic license is a plus.

FCC license is not required; but is a plus.
Communication Skills (Spoken, Written, Influencing, Proficiency in Other Languages):
English language is required; bilingual in Spanish is not required, but is a plus.
Travel Required:
10% Potential Domestic and International travel
Eligibility:
Authorized to Work in the US
Physical Requirements:
Sitting, Standing, Squatting/Kneeling, Walking, Speaking, Hearing, Vision, Manual Dexterity, ability to work in somewhat confined spaces.
Special Requirements:
This role will require participation in a rotating shift schedule approximately every three months to work the following shifts:
1st shift - 5:00 AM - 3:30 PM
2nd Shift - 3:30 Pm - 2:00 AM
All qualified applicants will receive consideration for employment without regard to race, color, sex, sexual orientation, gender identity, religion, national origin, disability, veteran status, age, marital status, pregnancy, genetic information, or other legally protected status.