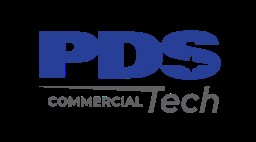 Job Information
PDS Tech Inc

Corrosion Protection Specialist

in

Mobile

,

Alabama
PDS Tech Inc. is seeking a candidates for a Corrosion Protection Specialist position in Mobile, AL.
Position Summary:
Ensures corrosion protection is applied to every section and element of each aircraft as it proceeds through the Flowline. Clean areas of aircraft throughout the production process by hand and powered equipment, use cleaning fluids and materials in accordance with established procedures and/or regulations.
Primary Responsibilities:
Applies corrosion protection products to the aircraft throughout the assembly process.

Identifies opportunities for process improvements and participates in LEAN activities.

Performs cleaning of interior and exterior of aircraft including permit required confined spaces while using basic methods such as wiping and scraping of metal shavings, liquids, etc.

Performs the duties of confined space attendant with responsibility to monitor activities inside and outside of a confined space, keep accurate count of entrants, ensure awareness of all hazards in the space and surrounding area, and summons rescue and other emergency services as soon as it is determined that entrants may need assistance to escape from the confined space.

Performs installation of protection covers such as formal protective covers and alternate methods of protection.

Use authorized chemicals to clean aircraft.

Perform other duties as assigned.
Qualified Experience / Skills / Training:
This role will require participation in a rotating shift schedule between 1st and 2nd shift in a scheduled rotation.
Education:
Required:
High School Diploma, GED or an equivalent combination of training/experience

Completed Company Approved Incubator Training for Corrosion is required

The ability to successfully complete the following trainings provided by the Company after recruitment:

Health & Safety

General aircraft familiarization

Quality trainings
Preferred:
Training from a vocational school or previous employer in the use of application tools and in application techniques
Experience:
Required:
2 years minimum experience working with corrosion products and cleaning operations preferably in an aviation manufacturing or repair environment required
Preferred:
3+ years experience in an aviation manufacturing environment
Knowledge, Skills, Demonstrated Capabilities:
Required:
Must be able to transition work platforms and ladders.

Must be able to use basic hand tools; screwdrivers, scrapers, wrenches.

Keep tools and support equipment in safe operational conditions at all times.

Must be able to work second shift.
Preferred
Demonstrable knowledge of corrosion products, their different purposes and uses.

Familiarity with a variety of application tools and methods.

Prior experience working in a LEAN Environment.

Must be able to work in confined spaces.

Knowledge of OSHA regulations regarding confined space entry, respiratory protection, proper use of personal protective equipment, fall protection, hazardous communications and other relevant regulations.
Communication Skills:
Must be able to read, write and communicate in English.
Physical Requirements:
Vision: able to see and utilize fine work tools, computer screens; able to move through office and from point to point to find specific co-workers and in-house experts.

Hearing : able to hear in normal conversations and respond to warnings and signals.

Speaking: able to participate in normal business conversations.

Equipment Operation (personal computer, telephone, copies, fax machine, and related office equipment and using electronic identification card to enter building floors and internal doors): able to use work tools defined in job description with skill and acceptable results; able to operate standard office equipment and utilize electronic id to enter building.

Carrying: able to carry up to 40 lbs./18kg. when transporting documents, printer paper and similar items.

Lifting : able to lift up to 40lbs/18kg. on occasion.

Reach : with hands and arms.

Climb or balance : able to climb or balance in production areas.

Confined Space : able to enter and exit a 12" x 22" passage and work through a 9.7" x 17.7" opening while using a respirator within a confined space for various lengths of time.

Heights: able to work at heights of approximately 40 feet on various types of platforms and lifts for various lengths of time

Pushing / Pulling: able to push/pull equipment, tools, production carts and office chairs and pieces of equipment.

Sitting: able to sit for extended periods of time in front of a machine, on a tool bench or computer terminal while writing bulletins or participating in meetings.

Squatting / Kneeling / Crouch or Crawl: able to regularly squat/kneel/crouch or crawl to access items or tools stored on low shelving.

Standing: able to stand for long periods of time in meetings and discussions.

Travel: able to travel through office/work complex and occasionally within US for business meetings.

Walking (include routine walking such as to a shared printer to retrieve documents): able to walk through office and production areas sometimes on uneven surfaces to obtain items for work, retrieve/replace tools and to reach meetings, visitors and direct others to meetings.
All qualified applicants will receive consideration for employment without regard to race, color, sex, sexual orientation, gender identity, religion, national origin, disability, veteran status, age, marital status, pregnancy, genetic information, or other legally protected status.