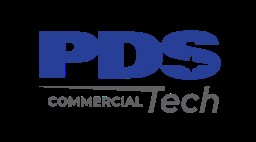 Job Information
PDS Tech Inc

Flight Line Mechanics

in

Mobile

,

Alabama
PDS Tech is seeking candidates for a Flight Line Mechanics position in Mobile, AL
Position Summary:
Responsible for performing Functional Test Procedure (FTP), Pre & Post Flight inspection prepare built aircraft for test flight and delivery readiness. This includes operating, testing, troubleshooting, repairing and inspecting aircraft systems using approved aircraft data. Proficiently operate and understand a wide variety of test equipment and tooling. Must be able to interpret technical manuals, drawing and engineering data to support tasks. Complete assigned tasks within the allocated man-hour budget and meet the guide lines of safety regulations, on quality and on cost.
This assignment is expected to be approximately eight (8) months in duration.
Primary Responsibilities : 70%
Perform aircraft system Final Test Procedure Test (FTP) / Pre /Post flight check list/ Daily Inspection (DI) prepare built aircraft for test flight readiness

Ability to learn new tasks and techniques in trouble shoot aircraft systems and support Flight line operation at the Mobile Flight line Organization.

Troubleshoots malfunctions, rigs, repairs, replacement aircraft structures, components and aircraft systems of moderate difficulty, maintains and rework aircraft components including but not limited to landing gear, flight surfaces and controls, anti-icing, engines, hydraulics, pneumatics, fuel systems, ventilation, heating and cooling systems and mechanical / Cabin interior components

Servicing, repair and prepare documentation in according with company procedure and specifications

Perform Post dock maintenance daily check list/ Safety and security /Incoming inspection

Perform day to day planned and unplanned aircraft maintenance family

Participate actively in the development and improvement of family system trouble shoot skills

Prior experience as Refuel/Defuel, Aircraft Jack and Tow. Experience performing other miscellaneous aircraft services to include but not limited to: Hydraulic and Engine Oil, service aircraft tire/struts and must be familiar with handling Hazard material policy
Knowledge, Skills, Demonstrated Capabilities: 20%
Basic knowledge of electrical/Mechanical theory and thorough knowledge of aircraft unique tools such as test equipment, torque wrenches, and dial indicators, micrometers and powered/non-powered support equipment

Performs a variety of operations in preparing, sealing and testing , using a thorough knowledge of all aircraft sealing techniques, various sealant characteristics such as storage, application, tack-free and cure times

Capable of reading and interpreting approved aircraft diagrams, charts, schematics and maintenance procedures: FTP/WO/AMM/IPC/AWD/SB/ CMM....;

Participate to process improvement, root cause analysis, 5S, and all applicable tools for improving work load, quality, safety and reducing cycle time.

Participate in team daily SQCDP project and daily tool / FOD management

Ability to perform work in the confined space area, height condition and outdoor environment condition

Must be able to support and train other aircraft technicians with technical knowledge and skills

Maintain close working relationship with assigned lead person with regard to schedules, priorities, availability of parts, supplies and tools, and special instructions as required

Use a variety of standard and specialized hand tools, power equipment, measuring devices and test equipment in completing work assignments, and jigs/Fixtures with associated license, such as but not limited to:

crane,

cherry-picker,

fork lift,

lifting platform,

loading platform

Knowledge of OSHA regulations regarding confined space entry, respiratory protection, proper use of personal PPE

Ability to work under stressful conditions because of degree of responsibility

Exercise and understand Protective equipment, fall protection, hazardous communications and other relevant regulations.
Additional Responsibilities: 10%
Assist other duties as assigned:
Qualified Experience / Education / Training:
Required:
Valid A&P License required

Valid Driver License required

Must be willing to work Rotation shift schedule including evenings, weekends, and holidays

Must possess or be able to obtain a valid passport which allows unrestricted travel

Must be able to attending On The Job Training Program abroad

High School Diploma

Vocational/Tech School Credential

2 years minimum Aviation operations (MRO). Preferably in an aviation manufacturing or repair environment required
Preferred:
3+ years experience in an aviation manufacturing environment under: FAA/EASA/TCCA Regulations
Licensure/Certifications:
Communication Skills (Spoken, Written, Influencing, Proficiency in Other Languages):
Ability to understand, remember, and apply oral and/or written instructions or other information

Oral and written communication skill sufficient to prepare reports, and to discuss equipment malfunction

Ability to read, understand, and follow manual instructions to solve complex mechanical problems

Basic operating computer skills: Email/ Word/Excel/ Data entry.
Technical Systems Proficiency:
Capable of reading and interpreting approved aircraft diagrams, charts, schematics and maintenance procedures/ AMM/IPC/AWD/SB/ CMM...
Travel Required:
20% Domestic and International
Eligibility:
Authorized to Work in the US
Clearance:
Decision Making, Complexity:
See primary responsibilities
Organizational information:
Direct Reports: Exempt: NONE
Non-exempt : NONE
Job Dimensions, Contributions to Success:
See primary responsibilities
Nature of Contacts:
Moderate communication on a regular basis with internal and external parties
Physical Requirements:
Vision: able to see and utilize computer screens; able to move through office and from point to point to find specific co-workers and in-house experts.

Hearing: able to hear in normal conversations and respond to warnings and signals.

Speaking: able to participate in normal business conversations.

Equipment Operation (personal computer, telephone, copies, fax machine, and related office equipment and using electronic identification card to enter building floors and internal doors): able to operate standard office equipment and utilize electronic id to enter building

Carrying: able to carry up to 40 lbs./18kg. when transporting documents, printer paper and similar items.

Lifting: able to lift up to 40lbs/18kg. on occasion.

Pushing / Pulling: able to push/pull office chairs and pieces of equipment

Sitting: able to sit for extended periods of time in front of a computer terminal while writing bulletins or participating in meetings

Squatting / Kneeling: able to occasionally able to squat/kneel to access items stored on low shelving

Standing: able to stand for long periods of time working or in meetings and discussions

Travel: able to travel through office/work complex and occasionally within US for business meetings.

Walking (include routine walking such as to a shared printer to retrieve documents): able to walk through office and production areas sometimes on uneven surfaces to reach meetings, visitors and direct others to meetings.
All qualified applicants will receive consideration for employment without regard to race, color, sex, sexual orientation, gender identity, religion, national origin, disability, veteran status, age, marital status, pregnancy, genetic information, or other legally protected status.