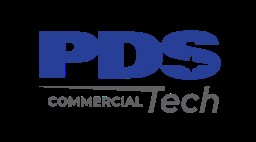 Job Information
PDS Tech Inc

Single Aisle Linings Engineer

in

Mobile

,

Alabama
PDS Tech Commercial is seeking candidates for a position in Mobile, AL
Position Summary: The SA Linings Engineer will work in the Cabin F2F Department developing solutions to a variety of simple to complex engineering problems requiring judgment and ingenuity. The linings engineer works with internal customers and the manufacturer for the coordination of the 2D/3D Design.
Primary Responsibilities: Provide technical oversight of SA/XW/LR/LA interior component vendor(s) to ensure delivery of integrated engineering solutions meeting technical, weight, program, and schedule and cost targets. Create project specific deliverables including feasibility studies, integration plans, clash investigation and resolution, and creation of production documents. Revise models and designs based on manufacturing and/or design requirements. Interface as needed with stress engineers, DMU, drafters, designers, suppliers and technical management personnel to assure manufacturability of designs. Resolve technical problems by all possible means including conferring with specialists that would critically affect performance, cost, or schedule. Represents the Company to customers or suppliers on technical matters related to the assigned project or technical specialty. Provide technical input to engineering project teams. Provide input to engineering processes and suggest modifications regarding the design and development of aircraft cabins and components. Provide input to the design engineering elements of the integrated project plan to ensure it is technically robust. Prepare engineering models and documents that meet compliance with engineering principles, regulatory requirements, company standards and customer contract requirements and apply those requirements. Provide a clear communication link between the vendor(s) and the Engineering team. Ensure that the design can be certified and all the necessary data for test and certification is produced. Ensure customer expectations are met. Strong liaison with other departments internally, externally and internationally. Develop and manage program enablers and ensure their timely and high quality delivery within.
Additional Responsibilities: Develop solutions to handle complex tasks for which existing methods and procedures may not apply.
Qualified Experience / Skills / Training: Junior Engineer with a BS or MS in mechanical/aerospace engineering. Prefer candidates with Company lining experience and internships. CAD experience is essential with Catia V5. Must have strong capability in MS Office Products and/or google suite tools and have the ability to learn new tool sets as required. Must be familiar with the design of aircraft interior components, and have an understanding of their associated certification and qualification requirements. Must have the ability to be self-directed and work in diverse teams as required. Must have the ability to write reports, specifications, work statements, requirements and other technical documents and be able to present information and answer questions related to produced documentation. Experience with Company cabin and cargo engineering preferred
Education / Special Qualifications: Bachelor's degree (B.S) from a four year college or university in engineering or similar related subject area is normally required or equivalent education and experience.
Unique Position Details: Excellent communication and organizational skills are needed, with ability to plan and hold effective meetings. Experience working in international teams is an asset.
All qualified applicants will receive consideration for employment without regard to race, color, sex, sexual orientation, gender identity, religion, national origin, disability, veteran status, age, marital status, pregnancy, genetic information, or other legally protected status.