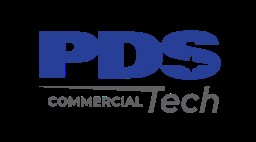 Job Information
PDS Tech Inc

Thermal Lead

in

Mojave

,

California
Thermal Lead
Duties & Responsibilities:
● Working across Masten's programs, with a focus on the XL-1 lunar lander for the 2022
south pole mission. Other projects may include technology development and testing
programs and VTVL terrestrial testbed flights of Xodiac.
● Performing design and analysis of spacecraft thermal systems
● Analysis of payload thermal environments.
● Providing mentorship and guidance to less experienced technical team members
● Manage thermal priorities and tasks across the team
● Coordinate with other spacecraft subsystems and customers regarding thermal design
● Must be able to adapt and thrive in a dynamic and highly technical environment
● Will have a large impact on many programs, especially the lunar mission
Desired Skills/Experience:
● Experience with Thermal Desktop
● Understanding of spacecraft thermal environments, especially radiation
● Experience modeling thermal effects to determine shielding requirements on spacecraft
from RCS thrusters and rocket plumes.
● Experience designing spacecraft radiators and MLI.
● Innovative and open to helping create a Cislunar economy - passionate about space
● Understands what is needed for high quality spaceflight systems - and also what is not
needed.
● Experience with the complete lifecycle of spacecraft development: design, build, test,
and fly.
● 5+ years experience in aerospace engineering
● Experience with startups or new space companies
● Bachelor's degree or higher in a technical field
● Excellent communications skills
● Strong work ethic and intrinsic motivation
● Hands-on experience creating or building
Professional Requirements
● Must be a "U.S. person" as defined by the ITAR (22 CFR §120.15)
All qualified applicants will receive consideration for employment without regard to race, color, sex, sexual orientation, gender identity, religion, national origin, disability, veteran status, age, marital status, pregnancy, genetic information, or other legally protected status.