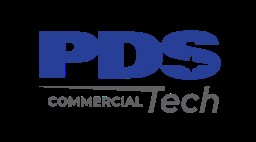 Job Information
PDS Tech Inc

Aerospace Engineer, Electrical Systems

in

Moses Lake

,

Washington
The Aerospace Engineer, Electrical Systems position is responsible for supporting the development, testing and certification of the electrical aspects of the various systems and components and/or controllers on the airplane (e.g. ECS, fuel, hydraulics, engines, fire protections, anti-ice, lights, electrical power, wiring, etc.).
Job Duties and Responsibilities:
Review and support Certification Activities, including but not limited to:
Create and review Certification Plans.

Create and review Component Qualification Test Plans, Qualification Test Procedures and Qualification Test Plans.

Review qualification by similarity and/or analysis repots.

Review system safety documents (PSSA, SFHA, ADHA, SSA and Particular Risk Analysis).

Create, review and approve ground test procedures, flight test procedures and their corresponding test reports.

Perform Component Drawing Reviews.

Complete aircraft assembly and installation drawing reviews.

Participate in System Design Reviews.

Coordinate with suppliers.

Coordinate with certification authorities.

Review certification guidance material (advisory circulars, etc.) and incorporate the necessary guidance into the certification plans.
Support Flight Testing Activities, including but not limited to:
Help determine test specification definition.

Discuss, write and review test plans and preparation activities with flight test team.

Help prepare and review pre and post flight briefing.

Monitor live flight data, typically via telemetry, during flight test on aircraft.

Process, analyze, and draw conclusions from post flight data.

Identify non-conformances, quality escapes, etc. to crate rejection tags.

Make assessments to ensure safety pf flight determination.

Document flight test design problems for long term fix.

Generate and review appropriate limitations documentation.

Write flight test result reports.
Electrical Systems
Creating instrumentation definitions for the electrical systems (locations of instrumentation, sample rates, unit definitions, etc.)

Release of engineering documentation for component changes and new installation, ensuring appropriate configuration control
Complete special projects and tasks assigned by Group Lead.
Knowledge/Skills/Abilities:
Knowledge of flight test operations and flight certification, including knowledge of electrical aspects of the various systems and components and/or controllers on the airplane.

Good leadership presence as well as people management skills:

Future-oriented in thinking and operation.

Able to lead by example and live/work by company values.

Ability to successfully contribute to a positive and productive work environment.

Able to instill a sense of urgency in team members.

Able to be patient and objective in difficult situations with different types of people/

Strong customer service tool box:

Professional mannerisms, appearance and actions (self-confident and committed to high ethics).

Strong follow-through, quick thinking and resourceful.

Ability to remain calm, cool and collected in stressful situations.

Strong sense of urgency to resolve customer needs.

Strong organizational, time management and prioritization skills:

Able to multi-task, maintain focus on several different projects at one time and hit deadlines.

Able to be flexible with attention and priority.

Ability to work in a progressive, fast-paced environment (work well under pressure).

Strong analytical skills, with an ability to troubleshoot, problem-solve and effectively and efficiently make decisions.

Strong communication skills (oral, written, presentation) with both external and internal customers.

Act as an active listener, seeking to understand and then to be understood, articulating clearly and confidently.

Uses people relationship and business management skills to make decisions on what and when to communicate with employees and customers.

Excels at communicating clearly an effectively verbally, Strong proficiency in writing summaries, documents, reports, and presentations.

Strong interpersonal skills, with the ability to build strong relationships at all levels. Ability to influence others as well as relate to individuals at all level of the organization.

Good project management skills, including the ability to take ownership for accomplishing assigned tasks. Results-oriented planner and delegator who ensures that goals are met. Able to set priorities and keep to projected schedules.

Computer Skills: Comfortable and effective working in Microsoft Office. Intermediate Excel proficiency required. Able to quickly learn new software and systems.

Proven track record of improving the efficiency of assigned processes or procedures.
Level Requirements (Minimum):
Education
Four (4) year degree in Engineering (Aerospace, Avionics, Electrical, or Instrumentation).

Other Engineering fields may be considered.
Experience
Aerospace engineering experience in Electrical Systems, including experience in the electrical aspects of the various systems and components and/or controllers on the airplane (e.g. ECS, Fuel, hydraulics, engines, fire protections, anti-ice, lights, electrical power, writing, etc.).
All qualified applicants will receive consideration for employment without regard to race, color, sex, sexual orientation, gender identity, religion, national origin, disability, veteran status, age, marital status, pregnancy, genetic information, or other legally protected status.