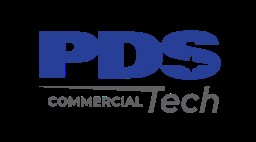 Job Information
PDS Tech Inc

Software Engineer III

in

Myrtle Point

,

Oregon
PDS Tech, Inc. is seeking a Software Engineer III
Position Summary:
We are searching for a talented Software Engineer who will help our international team of engineers deliver our next generation Flow Cytometer. You will ensure the correct execution and communication of existing and new features from the applications UI through the full stack to the embedded hardware components on a next gen scientific research instrument. Get your hands on the hardware as well as solve interesting application level problems. Knowledge diversity and problem-solving experience are expected as our technical landscape is complex and immense. This is a challenging job but satisfying to the intellectually curious.
Work onsite or remotely anywhere within the United States; but be available to work onsite for one to three weeks at a time. Option for future conversion to full time employee based on business needs. COVID-19 has changed the working landscape for us all but sometimes you still need to see the pumps turn on and off to know your code works. This is a requirement of the job and is vital to instrument development.
Responsibilities:
Work within an established MVC design pattern to develop a complex UX within an existing MFC framework and advocate for unit testing

Comfortably navigate and program within a polyglot environment including C#, C++, JavaScript, JSON, C#, Python, SQL, Non-SQL, etc.

Develop database queries and transactions in a micro-service environment containing SQL and Non-SQL backends

Provide endpoint access and functional responses to HTTP/RESTful IoT edge-servers

Architect and implement tools using C#, CLR, Python, HTML, JavaScript, etc.

Develop and optimize embedded Qt code used to drive hardware components

Contribute and maintain complex fluidic and data acquisition simulators

Optimize multi-threaded and timing sensitive tight loops within embedded software

Provide timely, up-to-date, and complete documentation
Minimum Requirements/Qualifications:
BS/BA Degree, Engineering or Technical Field preferred

5+ years of experience in software engineering and development

Demonstrate a thorough understanding of computational theory, multi-threading, code optimization

Previously shipped at least one native application product

Self-motivated and can work efficiently and with few distractions in a remote environment (home)

Be well rounded, flexible, able to follow through, and can work under pressure with associated deadlines

Excellent communicator as many of our interdisciplinary colleagues work on international teams over many time zones under many domain specialties

Organized, detail oriented and proactive

Ability to work with many different types of personalities over many different time zones
Non-Negotiable Hiring Criteria:
BS/BA Degree

5+ years of related software development experience

Demonstrate a thorough understanding of computational theory, multithreading, and optimization

Willingness to work on-site from one to three weeks at a time
Preferred Qualifications:
Demonstrably strong problem-solving abilities

Experience in an Agile Scrum development process

Excellent communication skills (written/verbal)
All qualified applicants will receive consideration for employment without regard to race, color, sex, sexual orientation, gender identity, religion, national origin, disability, veteran status, age, marital status, pregnancy, genetic information, or other legally protected status.