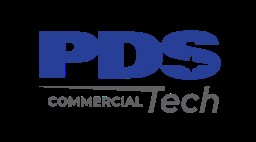 Job Information
PDS Tech Inc

Flight Control System Engineer - Simulation

in

Nagoya

,

Japan
PDS Tech is seeking a Flight Control System Engineer - Simulation for the Regional Jet Development Program.
This position is located in Nagoya, Japan.
SYSTEM EXPERIENCEAutomatic Flight Control System / Auto-flight (Autopilot, Flight Guidance/Flight Director/Auto-throttle).
Autoland (Automatic Landing System) for CAT3A and CAT3B operations.
Flight Controls System
TECHNICAL SKILLSAt least 01 Aircraft System Certification complete.
Experience with Monte Carlo Simulation.
Experience with Control Laws Design for AFCS, Autoland, FBW.
Experience with Linear and Non-linear Models and and Analysis.
Experience with Simulation Validation and Flight Test Correlation.
Experience in modelling
Matlab and Simulating experience.
PROFESSIONAL SKILLSExperience with models supplier coordination.
EXPECTED DELIVERABLESMonte Carlo Simulation Plan
Models Validation Plan
Simulation Validation with Flight Test Correlation.
PERSONAL SKILLSFlexibility to travel for long periods (> 01 week).
Experience in multi-cultural environment.
Flexibility with work hours (depending on project phase it is required to do overtime).
Characterisitcs desired: Result oriented; pro-active; easy to relate; accountable for the tasks (move to resolve third-party dependencies) and self-oriented when goals/process and not completely clear.
15+ years experience

Bachelors Degree in Engineering

International experience desirable.

Must be able to stay in Japan a minimum of 3-5 years or until final certification.
All qualified applicants will receive consideration for employment without regard to race, color, sex, sexual orientation, gender identity, religion, national origin, disability, veteran status, age, marital status, pregnancy, genetic information, or other legally protected status.