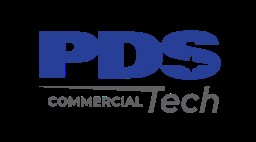 Job Information
PDS Tech Inc

Project Manager

in

Nagoya

,

Japan
PDS Tech is seeking an Aerospace Project Manager.
The Project Manager is responsible for their assigned projects, ensuring to meet the program milestones and schedule; monitoring and reporting project progress to ensure on time Type Certification and EIS of the aircraft. This will include interfacing with all other aircraft functions and engineering teams, as well as suppliers and partners, to coordinate and monitor progress of all tasks related to development and certification. The Project Manager is also responsible to monitor overall budget, risks, of assigned project with support from Financial Controller.
Scope of Work:
(1) Basic work scope is to perform Project Management of all activities required to finalize aircraft development and Type Certification and EIS. These activities include but are not limited to:
(a) Top-level evaluation of current aircraft design status including activities satisfactorily finished, activities in course and activities to be planned and executed until Type Certification is granted by the main certification agencies, which are JCAB, FAA and EASA.
(b) Preparation and maintenance of a General Schedule for all activities in the group in consistency with the Aircraft Master Schedule.
(c) Preparation of lower level schedules (per subgroups) and support for sub-group leads in assignment of resources.
(d) Managing schedules and progress of supplier activities, including supplier deliverables as well as internal company approval flow, release until JCAB final approval.
(e) Continuous understanding of progress of supplier's activities to ensure consistency with company's schedules.
(f) Manage progress of all certification activities and open items with the main certification agencies.
(g) Keep MITAC's management and relevant members of the team informed on progress of significant activities.
(h) Planning and coordinating integration of design change activities.
(2) Formally report to management about progress of activities including issues and recovery plans needed to achieve established goals.
(3) All tasks required to perform above activities are considered within work scope; initiating/ reviewing related documents, interface discussion with the team members and all the other stakeholders in company including but not limited to other systems, structures, manufacturing, customer support, and suppliers/partners.
(4) As required, familiarize with assigned systems contract requirements in support to schedule discussions with suppliers.
(5) Provide expertize to assist in schedule activities related to solving planning issues and concerns raised during any testing, Flight testing or other system development activities.
(6) Manage and monitor overall project budget with support from financial controller.
(7) Identify, manage and follow up project risk, issues and opportunities.
(8) Establish and maintain proper communication with assigned IPT team, provide guidance to IPT team meet project commitments and deliverables in order to secure program schedule.
The primary work location will be in Nagoya, Japan. However, the job may involve international travel.
Expected Education / Experience and Skills:
(a) Candidates must have skills and experience coordinating with other division and leading projects
(b) Candidates must have aircraft systems and/or project management experience
(c) Candidates must have overall knowledge about aircraft manufacturing and certification program
(d) Candidates must have experiences in setting up governance structure and KPI.
(e) Candidate has ability to develop junior team members.
(f) Candidate must have excellent communication skills, and be energetic and driven to complete projects.
(g) Minimum 10-years of experience in aerospace required.
(h) Proficiency in MS Project and MS Excel.
(i) PMP certification is preferred
(j) Experience in cost/budget management is preferred
(k) Candidates must be fluent in the English language
All qualified applicants will receive consideration for employment without regard to race, color, sex, sexual orientation, gender identity, religion, national origin, disability, veteran status, age, marital status, pregnancy, genetic information, or other legally protected status.