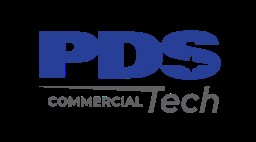 Job Information
PDS Tech Inc

Simulation Engineer

in

Nagoya

,

Japan
PDS Tech is seeking a Simulation Engineer for the Flight Dynamics Group, Regional Jet Development Project.
This position is located in Nagoya, Japan. However, the job may involve international travel. Deployment for extended periods to USA to support Flight Tests may be necessary.
The professional will work in the Flight Control team and the main scope of the work is to provide specialized technical assistance to the team regarding the design, development and verification of aircraft simulation models for an aircraft equipped with digital FbW system. This will include the development of aircraft simulation models from combinations of empirical aerodynamic estimation methods, wind tunnel data and flight test data, and integration with subsystem models. Participation in the planning and execution of wind tunnel and flight testing may also be required. There will be regular, close interaction with the Stability and Control, Control Laws and Flight Control Systems teams. The engineer is expected to provide hands-on assistance on the aircraft development, with innovative ideas and able to adapt successfully to changing situations and environments. If requested, the specialist will also work on other duties related to flight simulation and flight dynamics such as development of tools, analysis methodologies and documentation.
Scope of Work:
(1) will work as a team member of Flight Control Team in the Flight Dynamics Group.
(2) Basic work scope is to provide technical assistance to the development and certification of the aircraft program, focusing primarily on 2/2 the design, development and verification of aircraft simulation models, tools and analysis environments.
(3) This activity includes:
Create, verify and maintain aircraft simulation models and tools that have an acceptable level of fidelity to support the design and validation process for the aircraft. These models will be used for system design, SoF analysis, support to flight test, autoland and certification support purposes, including failure case analysis.

Use empirical aerodynamic estimation methods to generate aerodynamic derivative estimates for aerodynamic modelling purposes

Plan, support and analyse wind tunnel testing to extract aerodynamic derivatives for aerodynamic modelling purposes

Plan, support and analyse flight tests to extract aerodynamic derivatives for aerodynamic modelling purposes

Provide direct support to Stability and Control, Control Laws and other teams on use and limitations of aircraft simulation models, with appropriate documentation.

Provide support for integration of system models, including Flight Control Systems, Control Laws, Avionics, Hydraulics into the aircraft simulation model.

Preparation of documentation to demonstrate fidelity of simulation model against flight test data, in line with company and regulatory requirements and, if requested, coordinate with authorities (JCAB, EASA, FAA).
(4) Other tasks may include assisting other groups/teams in performing analysis, providing support to flight test activities (data analysis, modeling, reporting), analysis of failure scenarios.
(5) Education and mentoring of company members about professional knowledge of Aircraft Simulation and Aerodynamic Identification methodologies is required on an on-going basis.
(6) Provide expertise to assist in resolving Aircraft Model issues identified during any desktop analysis, piloted simulation, rig testing or Flight testing.
All qualified applicants will receive consideration for employment without regard to race, color, sex, sexual orientation, gender identity, religion, national origin, disability, veteran status, age, marital status, pregnancy, genetic information, or other legally protected status.