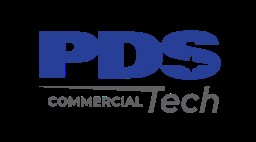 Job Information
PDS Tech Inc

Call Center Representative--Sales

in

Naperville

,

Illinois
Functional Expertise:
• Sell home warranty and energy-related products and services to residential and commercial customers following quality standards, scripting processes and procedures as trained and documented in the company policy and procedure manual.
• Perform utility start and transfer service following designated utility standards.
• Navigate systems efficiently and enter data accurately while resolving customer needs.
Business Acumen:
• Maintain thorough understanding and knowledge of utility move and transfer processes and the benefits of our suite of products and services
• Communicate and comprehend the product and service sales process when following up with customers on enrollment errors
Engagement:
• Reflect our company Values and contributes to our positive, results-driven culture
• Possess excellent interpersonal skills, diplomacy, and patience while interacting with customers, peers, management, and other departments. Comfortable with receiving coaching feedback and monitoring of calls.
• Take personal responsibility, exploring opportunities to add value, contributing ideas and participating in activities to continuously improve customer satisfaction and productivity.
Driving Results:
• Create and maintain personal/team sales goals daily, weekly, monthly.
• Maintain and exceed client and customer expectations through professional telephone interaction on inbound and outbound calls.
• Demonstrate a personal commitment to promoting and providing exceptional customer service.
Bilingual in SPANISH A PLUS!! $1 more an hour
Qualifications:
Education, Certifications/Licenses:
Required: High School or GED
Preferred: Associate Degree, some college courses
Related Work Experience:
Required:
• 1 year experience in Sales or Customer Service
Preferred:
• Previous work experience in a fast paced Call Center environment
• Experience accurately capturing details of phone conversation on paper and in a computer application.
• Experience with direct or suggestive selling
Ability to work a continuously flexible schedule including evenings, weekends, and holidays with punctuality and consistent work attendance. Current hours of operation are 6:00 am – 10:00 pm Sunday - Saturday
Specific Skills & Knowledge:
Required:
• Proficient typing and computer application skills (minimum of 40 wpm)
• Strong attention to detail with ability to multi task while speaking with a customer on the phone.
• Easily adapt to change while balancing multiple priorities
• Ability to work a continuously flexible schedule including evenings, weekends, and holidays with punctuality and consistent work attendance. Center's operating hours which are
• Motivation for sales, adhering to set computer guided scripts and procedures
• Excellent verbal and written communications skills, effective listening skills, and ability to identify needs through phone conversation
Preferred:
• Knowledge or familiarity with HVAC equipment and standard concepts
• Proven track record of exceeding quotas and business goals
• Proven ability to work successfully in a results-oriented environment
• Bilingual (Spanish) a plus
• Ability to handle a high call volume environment while maintaining high performance.
All qualified applicants will receive consideration for employment without regard to race, color, sex, sexual orientation, gender identity, religion, national origin, disability, veteran status, age, marital status, pregnancy, genetic information, or other legally protected status.