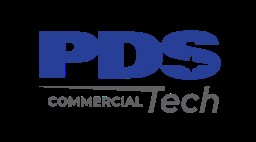 Job Information
PDS Tech Inc

Assembler - Level 1

in

Nebraska City

,

Nebraska
PDS Tech Inc. is currently hiring for a Assembler - Level 1 to work at the Nebraska City, NE Honeywell location.
ESSENTIAL FUNCTIONS:
Visually inspect all meters and materials at each station to insure a quality product.

Move in skid of meters.

Load line with meters and record orders.

Install gasket and diaphragm with use of jig and pneumatic screwdriver; insert flag rod bushing.

Attach flag rod to diaphragm by use of cotter pins and pliers. Install flag box. Seat lower flag rod bearing.

Install valve covers; paint and start axle box by hand; insert pegs and pins with tapper; drive flag boxes with pneumatic screwdriver. Seat valve cover; blow out meter.

Insert diaphragm grommets; check for binds; insert in leak test machine; seat valve covers.

Place meter into rotating solder machine; install correct jig and flag arms. Inspect for good solder bond. (Change jigs for temperature or regular.)

Paint and inspect and drive axle box; insert cranks by use of screws and pneumatic screwdriver; slide shaft to axle boxes; install bushings; check for binds; attach flag arms to tangent; pin with pliers.

Inspect and grease cranks; check arms; insert body in top machine; attach gasket and top; automate machine by hand.

Insure right crank and top combination.

Stamp order number automatically.

Insert body in cover machine; attach gasket and cover; automate machine by hand or foot. Hang on conveyor or skid.

Take count and record in data collection.

Process special orders or break-in orders as required.

Minor maintenance and adjustments on equipment as needed.

Check torque as required; use quality gauges as required on pinholes.

Follow-up to verify completion of orders.

Rotation is the ultimate goal of this cell.
OTHER DUTIES:
Maintain good housekeeping in the Meter Focus Factory.

Perform other necessary operations to help the Meter Focus Factory run efficiently.

Rework meters as required.

Interaction between shifts and other areas.

Timekeeping responsibilities as required.
KNOWLEDGE, SKILLS, & ABILITIES:
An average degree of knowledge is required to perform this operation.

Ability to perform basic mathematical calculations (percent's, averages, estimations on variables of parts).

Good communication skills.

Ability to carry out verbal and written instructions independently and complete paperwork as required.

Ability to make judgments based on judgmental criteria.

Ability to adapt to situations involving the interpretation of feelings, ideas or facts in terms of personal view points. Ability to have patience.

Ability to perform under stress when faced with emergency, critical, or unusual situations.

Adaptability to accept responsibility for the direction of the cell.

Must be capable of demonstrating the ability to distinguish between colors sufficiently to perform the job.
MANUAL SKILL:
An average degree of manual skill is needed

Extreme dexterity is necessary.
RESPONSIBILITY:
An average degree of responsibility is required.

The operators in this position will be responsible to provide a defect free product using proper safety and other department procedures.
EFFORT:
A moderate degree of physical effort is required.

An operator may be continuously lifting and carrying between 10 and 25 lbs.

An operator may be frequently lifting and carrying up to 45 lbs.

An operator may be required to occasionally lift and carry up to 60 lbs.

Other activities include standing, walking, stooping, reaching, handling, fingering, feeling, climbing, crouching, visual inspection of parts and color vision.

Pushing and pulling with the use of a floor jack approximate weight averaging from 26 - 1200 lbs.

Repetitive movements are required.
WORKING CONDITIONS:
Good Working Conditions.

Exposed to any number of elements as noise, dirt, grease, paint and solder fumes, but with none continuously present to the extent of being disagreeable.
All qualified applicants will receive consideration for employment without regard to race, color, sex, sexual orientation, gender identity, religion, national origin, disability, veteran status, age, marital status, pregnancy, genetic information, or other legally protected status.