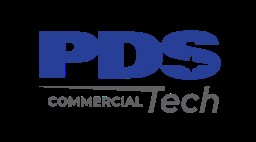 Job Information
PDS Tech Inc

Machinist

in

New Holland

,

Pennsylvania
PDS Tech, Inc. is seeking a Machine Operator, in New Holland, PA.
Job Description
Duties may include all or a portion of, but not limited to, the following:
Set up and operate machinery to perform a variety of boring, turning, facing and similar machining operations on a normal range of castings, forgings and parts on various materials such as steel alloys, cast iron, brass and similar metals. Set speeds, feeds and machine stops based on material and finish requirements.

Perform all required duties to set-up and operate semi-automatic bar, turret lathe, and chucking lathes to perform a variety of turning, boring, facing, reaming, chamfering, grooving and similar operations. Set-ups exacting involving the setting of limit stops, the setting of speeds and feed, changing chuck jaws and adjustment of jaw pressures to meet dimensional and finish specifications.

Set-up and operate NC lathe to perform a normal range of turning, grooving, threading, facing, boring, reaming, drilling, burnishing, chamfering and multiple diameter operations. Make dry-run of tapes on new parts, checking machine operation against specifications.

Set-up and operate NC machining center to perform a normal range of boring, chamfering, grooving, milling, facing, drilling and tapping, of multiple diameter operations on a variety of parts. Make dry-run of tapes on new parts. Tooling is pre-set by the operator using tool setter. Set-ups may have one or more fixtures alike or not alike. The pallet changes will have to be set-up for proper sequence.

Responsible for the sequence scheduling, operation and normal maintenance of heat treating, finishing and related equipment such as furnaces used to harden tool steel, all induction units, and vibratory or barrel finishing units, as well as other types of equipment. Inspect all production and experimental heat treated parts for working hardness. Make minor repairs on all heat treating equipment.

Set-up and operate sprocket machining cell which combines a borematic, chucker lathe, numerical control lathe, punch press, automatic welding, broaching machine and hobbing machine to produce a variety of finished sprockets and weld assemblies from rough stock. Operate robot to load and unload sprockets to hobbing machine and numerical control lathe.

Set-up and operate a group of machines, including but not limited to, CNC lathe, CNC hob, centering machine, (4) spindle drill press and grinder to perform a range of machining operations to produce turned, splined parts.

Set-up and operate a group of machines, including but not limited to, welding machines, heald, AC chuckers, multi-spindle drill press, and hydraulic press to perform a range of welding, machining and sub-assembly operations on various parts.

Set-up and operate a variety of semi-complex to complex machine tools such as a CNC lathe, semi-automatic chucker lathe, gear hobber, multi-spindle drill press, and other machines of similar or lesser complexity necessary to produce finished gears.

Tolerances close with a high demand for squareness, concentricity, parallelism and finish. Constant check of close tolerances required because of rapid tool wear - change dull or damaged tools. Layout work and check finished pieces with various measuring instruments, appropriate gauges and test fixtures.

Work from blueprints, sketches, drawings, specifications and verbal instructions. Responsible for inspection of parts, SPC, TPM, teamwork, accuracy, inventory control duties as required, total quality, employee involvement, and cost reductions.

Maintain necessary records. Move materials as necessary in the performance of duties. Detect and report improper operation, faulty equipment, defective materials and unusual conditions to proper supervision. Maintain work area and equipment in a clean and orderly condition. Follow prescribed safety rules and regulations. Perform other duties as required or directed.
All qualified applicants will receive consideration for employment without regard to race, color, sex, sexual orientation, gender identity, religion, national origin, disability, veteran status, age, marital status, pregnancy, genetic information, or other legally protected status.