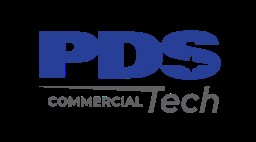 Job Information
PDS Tech Inc

Assembler

in

Northridge

,

California
PDS is seeking an Assembler, in Northridge, CA.
Summary:
• Assemble electrical or electronic systems or support structures and install components, units, subassemblies, wiring, or assembly casings, using soldering or fasteners.
• Read and interpret instructions, drawings, diagrams, blueprints, specifications, work orders, or reports.
• Inspect wiring installations, assemblies, and circuits.
• Adjust or repair electrical equipment.
• Perform manual assembly during the small-scale production of electronic devices used in avionic and military systems.
• Modify electromechanical devices
• Verify dimensions and clearances of parts to ensure conformance to blueprint specifications, using instruments, such as micrometers, calipers, and height gauges.
• Populate or modify/replace components on printed circuit board assemblies.
• Mount assembled components, such as transformers, resistors, transistors, capacitors, integrated circuits and sockets on chassis panels.
• Install finished assemblies or subassemblies in cases and cabinets.
• Build products such as electric motors, computers, electronic control devices, and sensing equipment.
• Crimps, stakes, screws, bolts, rivets, welds, solders, cements, press fits, or performs similar operations to join or secure parts in place, using hand tools, power tools, machines, and equipment.
• Connects component lead wires to printed circuit or routes and connects wires between individual component leads and other components, connectors, terminals, and contact points, using soldering, or related bonding procedures and equipment.
• Performs intermediate assembly tasks, such as potting, encapsulating, sanding, cleaning, epoxy bonding, curing, stamping, etching, impregnating, and color coding parts and assemblies.
• May perform assembly operations under microscope or other magnifying device.
• Set up and operation of automatic equipment, power tools, and hand tools
• Maintaining neat and organized workspaces
Education and Experience Requirements:
• High School Diploma/GED
• Minimum 1 year of electronic assembly experience (5+ preferred) using the following skills:
• Wire/Cable Harness Assembly
• Electronic Enclosure/Control Panel Assembly
• Knowledge of ISO9001 quality standards and ESD-safe procedures
• Attention to detail
• Team player
• Results oriented
• Must have ELECTRONIC assembly and soldering experience
Preferred:
• IPC-A-610, IPC-A-620, and/or J-STD-001 certifications
Physical requirements include:
• Use of both hands for repetitive wrist, hand, and finger motions
• Ability to lift 25 pounds regularly and up to 50 pounds a few times per shift
• Walking, standing, sitting, squatting, kneeling, twisting, bending, and reaching
All qualified applicants will receive consideration for employment without regard to race, color, sex, sexual orientation, gender identity, religion, national origin, disability, veteran status, age, marital status, pregnancy, genetic information, or other legally protected status.