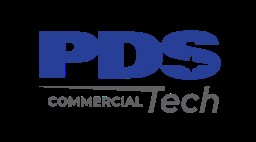 Job Information
PDS Tech Inc

Lab Technician-3rd shift

in

Oklahoma City

,

Oklahoma
Responsibilities:* Process incoming or outgoing samples (e.g., receiving, logging, labeling, shipping) using LIMS or other tools to ensure that samples are traceable and properly distributed for analysis. * Maintain laboratory equipment and instrumentation (e.g., troubleshooting, conducting preventative maintenance, calibrating and repairing). * Develop or validate laboratory test methods or equipment (sampling, monitoring, analytical procedures) in order to ensure reliability and accuracy of analytical results. This may include performing capability studies. * Record data from analyses or experiments in a computer, log book or laboratory notebook. * Identify, classify, maintain, and protect files, documentation and sensitive information consistent with record handling and retention requirements. *
High school diploma; GED equivalent* Instrumental Analysis: Ability to analyze ingredients, syrups, beverages, concentrates or other substances using laboratory instruments. This includes preparation of analytical standards and standard curves.*
Laboratory Practices: Knowledge and application of Good Laboratory Practices (e.g., handling of chemicals and glassware, preparation of standards and reagents, proper measuring techniques, data management, housekeeping).* Laboratory Safety and Environmental Protection: The ability and willingness to apply HAZMAT policies, HAZWOPER policies, environmental policies, OSHA policies and the chemical hygiene plan. This includes the safe handling of chemicals and glassware, the use of personal protective equipment and Company safety rules.* Performing In Harsh Environments: Ability and willingness to work under loud, dusty, confined, hot, cold or otherwise unpleasant conditions in the work area.
9:30PM TO 6AM, Monday through Friday.
All qualified applicants will receive consideration for employment without regard to race, color, sex, sexual orientation, gender identity, religion, national origin, disability, veteran status, age, marital status, pregnancy, genetic information, or other legally protected status.