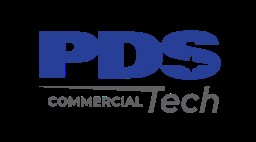 Job Information
PDS Tech Inc

CNC Operator/5 Axis

in

Ontario

,

California
​​​​​ AKKA Technologies (Mother Company of PDS) is currently looking for a CNC Machine Operator for a 3-5 month project with our client in Ontario, CA. The CNC Machinist is responsible for operating CNC machines such as, but not limited to; milling machines, lathes, turning centers and horizontal mills used for the construction of aircraft interior structural and non structural parts, such as floor fittings, aluminum trims, counter tops and other various aluminum, stainless steel and phenolic parts used in aircraft interiors using engineering drawings, company and customer specifications
Duties :
Adheres to company and customer specifications, work instructions, engineering prints and work orders.

Documents the materials and processes used in the process to maintain traceability of product.

Operates CNC machine in a safe manner, including: o Loads programs into CNC machine and execute program cutting of the material. o Cuts raw stock to approximate size necessary for part being machined. o Secures and fixture raw stock of material into machine. o Squares material prior to running program if necessary. o Monitors the operating of the machine to ensure proper program performance. o Deburs completed machine parts as time allows. o Provides feedback to supervisor and programmer as to the performance of the program and tooling used for cutting the material. o Verifies the accuracy of the parts using calipers, micrometers and other metrology equipment as a periphery inspection and report any suspect parts immediately to supervisor. o Ensures machine is in proper working order and immediately report any issues or suspect of issues to supervisor. o Ensures machine and area around machine is kept clean and neat as practical and mandatory prior to ending of shift. o Properly maintains coolant as necessary, including removal of containments, proper dilution ratio and cleaning and recharging machine of coolant when necessary or when requested by supervisor.
Qualifications :
High School Diploma or a GED

1-3 years of experience in Aerospace

Familiarity of the basic operation of CNC machine and the understanding of G and M code is preferred or the ability to learn is mandatory.
All qualified applicants will receive consideration for employment without regard to race, color, sex, sexual orientation, gender identity, religion, national origin, disability, veteran status, age, marital status, pregnancy, genetic information, or other legally protected status.