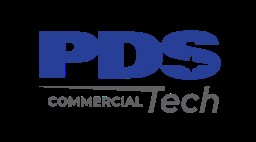 Job Information
PDS Tech Inc

Financial Analyst

in

Orangeburg

,

South Carolina
PDS Tech, Inc. is seeking a Financial Analyst in Orangeburg, SC
Role Purpose
The Financial Analyst under the leadership of the Controller is responsible for the accurate and timely monthly general ledger closing process for the site. The Analyst must be able to work across departments and apply accounting principles, government regulations and company policy to prepare general ledger entries. This position will also be responsible for account reconciliations and analysis, preparation of monthly financial reporting and maintaining the fixed asset records.
DUTIES AND RESPONSIBILITIES:
Primary responsibility and accountability for monthly close, including the preparation and rationalization of journal vouchers, ledgers and financial statements

Evaluate, and apply internal controls to achieve accurate and efficient accounting systems and compliance with company, professional, and government accounting practices.

Preparation of monthly general ledger account reconciliations and income tax accruals calculation

Preparation and/or review of general ledger entries to record business transactions and evaluate to ensure accuracy and compliance with policies

Maintain fixed asset schedules and record monthly depreciations

Prepare monthly, quarterly, and annual tax schedules

Assist with annual physical inventory process

Train support staff in functional areas of responsibility and on accounting systems.

Assist in the development of policies and procedures to safeguard company assets and ensure transactions are recorded properly.

Assist in special projects as needed.

Interpretation and application of accounting and procurement standards and regulations.

Responds to audit questions related to the accounting system raised by government agencies and other customers.

Prepares and files excise, property, employment, income and miscellaneous tax returns, reports and claims.

Pursue personal development of skills and knowledge necessary for the effective performance.

Performs other duties, tasks and responsibilities as assigned.

Meet with personnel to understand and document process flows

Edit/Write process documentation whether in the form of work/desktop instructions or the System Description itself

Ability to summarize process flows and develop "story boards" so that they are easily explained and understood by those not intimately involved in the process.
Education:
Bachelors degree in accounting or Finance is preferred
Required:
Thorough knowledge of fixed assets and general accounting

Minimum 2 years of experience of applicable work experience. Experience in public accounting and manufacturing experience preferred.
Additional Qualifications:
Working knowledge of Hyperion software preferred.

Must be able to work with minimal supervision and is responsible to independently evaluate a broad range of critical decisions and present recommended actions to senior-level management.

Excellent PC skills in Windows Suite

Capable of working under pressure to meet deadlines

Strong communication & interpersonal skills

Strong organizational skills and process adherence skills

Ability to manage cross functional project teams

Unquestioned business ethics, honesty, and integrity

Excellent PC skills in Windows Suite required.

Experience with Business Planning Systems
Please send resumes to Gus Sanchez, gsanchez@pdstech.com or call 314-264-3135 to discuss.
All qualified applicants will receive consideration for employment without regard to race, color, sex, sexual orientation, gender identity, religion, national origin, disability, veteran status, age, marital status, pregnancy, genetic information, or other legally protected status.