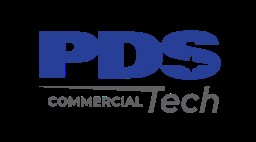 Job Information
PDS Tech Inc

System Integration and Test Engineer

in

Orlando

,

Florida
PDS Tech, Inc. is seeking a System Integration and Test Engineer in Orlando, FL.
Description:
The Model-based Enterprise (MBEnt) is MFC's Interdisciplinary Model-based Backbone for Digital Transformation integrating Cost Reduction Enablers with System Design Checks and Optimization, as well as Integrates Ops Consumption and Feedback.

Over the next two years, Integration, Test & Evaluation will be developing its model-based implementation as part of MBEnt denoted as MBI&T (model-based integration and test).

The processes, tools, and work products developed as part of this will replace current IT&E infrastructure moving forward.

This half-time position is to lead the MBI&T effort focusing on test plan development & program resource planning.

There will be two half-time people or one full-time person that will make up the team that will be led.

Overall there will be six 1.5 EQH teams working MBI&T in addition to the overall lead (Carlos Delgado) and two others focusing on CCA and harness testing.

This position can be filled by either Dallas or Orlando.
Skill/Experience/Education
Mandatory
MUST BE US CITIZENS.

Demonstrate 8-15 yrs experience. SME knowledge of current IT&E processes and work products associated with the position

Desire to help set direction for how IT&E works in the future

Foundational knowledge of agile processes and willingness to work in an agile environment

Ability to work in and with a virtual team

Desire to investigate tools as well as other engineering discipline's MBEnt implementations for IT&E's possible adoption.

SME ability to communicate with all stakeholders to gain their perspectives

Ability to effectively weigh multiple options based on numerous factors in a timely manner Candidates should desire to work infrastructure tasks as opposed to development or maintenance tasks for this high visibility effort.
Desired
The entire project is agile managed through Jira and Confluence tools.
Initial work will be for PrSM use and will serve as the basis for the rest of MBI&T. MBI&T major tasks include:
Identify source model-based data for PrSM IT&E

Implement model-based data consumption for PrSM IT&E

Identify MBI&T implementation options

Design MBI&T

Implement/Pilot MBI&T

Implement a Minimal Viable Product (MVP) for IT&E's usage

Implement transition for IT&E
All qualified applicants will receive consideration for employment without regard to race, color, sex, sexual orientation, gender identity, religion, national origin, disability, veteran status, age, marital status, pregnancy, genetic information, or other legally protected status.