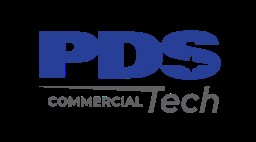 Job Information
PDS Tech Inc

Electrical Test Technician

in

Osseo

,

Minnesota
JOB SUMMARY
Performs a variety of standard and specialized tasks required by manufacturing in the test or manufacture of electronic components. Uses a variety of standard and special test equipment.
REPORTS TO: Manufacturing Engineering Supervisor
JOB DUTIES
Performs duties such as building test fixtures, computer test set-up, programming, editing, trouble shooting, and repair of components under test. Sets up and operates test equipment and conducts standard and non-standard tests on a variety of components and units. Tests or assists in testing complete assemblies. Observes, records and interprets test results to ascertain trends, functional, production and quality standards. Trains other employees in test operations.
Performs modification or replacement of components to meet specifications on functional requirements. Performs maintenance on standard and non-standard test equipment and apparatus.
Set up and operate wire wrap machines and perform hand wire wrap operation. Train other employees in wire wrap operation. Ensures correct supplies and quantities are on hand.
Executes to production schedules to meet customers' requirements. Monitors standards for labor
identified on routers. Meets all quality requirements.
Follows all ISO 9001 and AS 9100 work instructions and general department procedures. Keeps facilities, materials, and work area clean and organized, exercising care in their use. Uses safety practices and takes prompt action to correct problems. Actively seeks continuous process improvement. May be required to train other employees and assist in orientation of new employees. Performs other duties as required and may be utilized in other areas and departments of manufacturing as workload may dictate.
Client is ISO 9001:2015 ISO 13485:2016, AS 9100: rev. D registered, Nadcap Accredited, NASA-STD-8739 and all job duties are to be performed to support the business in meeting all requirements and documented instructions.
JOB SPECIFICATIONS
High School education plus a 2 year Electronic Technical degree, plus a minimum of four years related experience. Soldering experience highly desirable. Will be required to pass IPC-A-610, J-STD-001, and IPC-620 certifications. Visual exams are required pre-hire and biennial to confirm visual acuity of 20/20 with or without glasses along with passing a standard color vision exam. Follows oral and written instructions, must be able to read blueprints and wiring diagrams. Work is performed in standing and sitting positions. Must be able to lift and carry parts and fixtures of up to fifty pounds. Job duties may require working with and around chemicals. Scheduled overtime may be required. Client is a US ITAR facility – Applicants must be US citizens or permanent legal residents.
All qualified applicants will receive consideration for employment without regard to race, color, sex, sexual orientation, gender identity, religion, national origin, disability, veteran status, age, marital status, pregnancy, genetic information, or other legally protected status.