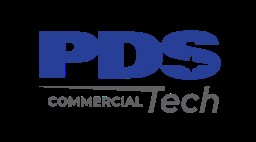 Job Information
PDS Tech Inc

Quality Engineer

in

Osseo

,

Minnesota
PDS Tech is recruiting for a Quality Engineer to work in Maple Grove, MN!
Performs quality and reliability engineering activities at the system and product levels. Position requires a working knowledge in the engineering, physical and quality sciences. Individual may have technical direction of a project and direct both professional and non-professional personnel. Duties are performed within a cross-functional team with customer service, product engineering, and procurement personnel.
JOB DUTIES
Customer liaison: Develops and maintains good working relationships with customers. Responds promptly to customer requests for assistance, information and corrective actions.

Supplier interface: Develops and maintains good working relationships with suppliers, and Supplier Quality Engineer. Coordinates requests for corrective action when necessary.

New products introduction: Develops quality plans for new products, using APQP, PPAP methodology including FMEAs, Control Plans, MSA, and SPC, when required. Works with Engineering, Sales, Purchasing, and Production to identify and resolve quality problems.

Existing products: Analyzes technical and QA system problems for existing products. Works with Engineering, Sales, Purchasing, and Production to resolve product quality issues. Leads military-specification and Medical product qualification efforts as assigned.

QA equipment and processes: Assures that all QA equipment is in good working order and is appropriate for its intended use. Recommends purchase of new equipment or upgrades to equipment as necessary. Ability to use multiple measuring devices.

Documentation: Writes and revises QA documentation to reflect customer requirements, internal standards, and quality best practices. Prepares and/or directs the preparation of first article reports in accordance with AS9102 and documented work instructions.

Quality audits: Conducts and documents internal quality audits as assigned by the QA Manager. Assists in the preparation and participates in AS9102, QMS AS9100 & ISO 13485and Nadcap audits.

Statistical methods: Consults with staff to recommend, develop, and implement statistical methods in engineering and production, including statistical process control techniques and experimental design methods.

Corrective and preventive action: Performs and documents root cause and corrective action investigations as necessary to satisfy customer requests and to improve the QA system.

Work guidance: Provides day-to-day guidance to the inspection staff, including work direction and resolution of issues that arise in the inspection department.

Communication to peers and management:. Advises and informs management about ongoing quality assurance issues and actions taken to improve the quality system.
Provide technical leadership of diverse engineering disciplines, project planning, and provide technical solutions to customer requirements including, but not limited to, ITAR/EAR/EAR99 classifications, communication for customer configurations, and ultimate program execution following contract award ensuring 100% compliance with the Departments of State and Commerce. Will also participate in ongoing team meetings to identify requirements, specifications, export classifications, timelines and customer expectations.
Client is is ISO 9001, ISO 13485, AS 9100 registered, Nadcap Accredited, NASA-STD-8739 and all job duties are to be performed to support the business in meeting all requirements and documented instructions.
JOB SPECIFICATIONS
Bachelor Degree in Engineering, or Mathematics is required.

Minimum of 5 years related experience in Industries operating under one of the following QMS; AS9100/ISO 9001/ISO 13485 in an electronic assembly manufacturing environment.

Working knowledge of military, commercial, or medical specifications. Experience in an ISO 9001/ISO 13485 and Nadcap environment is preferred.

Extensive knowledge of engineering principles, terms, manufacturing methods, blueprint reading, inspection equipment. Specific experience with electronic troubleshooting, component trend analysis, and certifications to IPC-610/J-STD-001.

Proficient in the use of Microsoft Office, SharePoint and various database applications.

Lean/Six Sigma certification preferred.

Visual exams are required pre-hire and biennial to confirm visual acuity of 20/20 with or without glasses along with passing a standard color vision exam.

This person needs to be able to work well with others, is a team player, results orientated and has good communication skills.
All qualified applicants will receive consideration for employment without regard to race, color, sex, sexual orientation, gender identity, religion, national origin, disability, veteran status, age, marital status, pregnancy, genetic information, or other legally protected status.