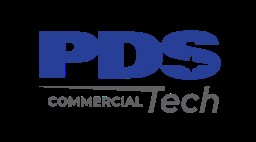 Job Information
PDS Tech Inc

Selective Soldering Assembler - Second Shift

in

Osseo

,

Minnesota
PDS Tech is currently seeking a Selective Soldering Assembler for our client in Maple Grove, MN
JOB SUMMARY
Set up, operate and maintain soldering equipment such as solder wave, selective solder, air vac lead-free and leaded solder pots, SRT rework station and special parts preparation equipment. Solders, cleans, rework and fabricates parts, components, and subassemblies by using scopes and basic hand tools and special devices for the production of components and assemblies.
JOB DUTIES
Selects flux, adds flux, cleans equipment, maintains and follows pm schedules, responsible for identifying when maintenance is needed for wave solder pallets. Sets up wave height, width and conveyor speed on wave solder equipment. Responsible for setting up and following all guidelines and pm's for selective soldering machine. These settings should ensure that each job is able to produce a quality product on a timely basis per print and routings. Must review routings against prints to insure consistency. Ensure correct programs and revisions are called out on routers. Periodic hand soldering under a scope is required for solder touch up and product review of solder joints. Uses basic hand tools, special fasteners, soldering iron and measuring devices. May be required to measure and record product data.
Maybe trained in surface mount equipment, and be responsible for the monitoring of floor stock inventory such as solder paste and flux and informing Supervisor or Lead when low.

Will perform hand soldering work while using a scope. Prepares wire by cutting, stripping, twisting, tinning and solders, or fastens wires, cables, resistors, capacitors and other parts and components to pwb's, connectors, and assemblies. Cleans parts and hand placed components during production processes.

May also perform assembler assignments to fabricate parts and/or components or perform preparation tasks requisite to fabrication. Requires the use of basic hand tools, special fasteners, soldering iron and measuring devices.

Follows all ISO 9001 and AS 9100 work instructions and general department procedures.

Will be responsible for the quality or work and meeting daily quantity standards.

Keep facilities, materials and work area clean, organized and free of FOD, exercising care in their use.

Use safety practices and takes prompt action to correct problems.

Assists co-workers when necessary to meet work unit goals.

Actively seeks continuous process improvement.

May be required to train other employees and assist in orientation of new employees.

Performs other duties as required and may be used in other areas and departments of manufacturing as workload dictates.
JOB QUALIFICATIONS
High School education or equivalent.

Experience reading blueprints and working with scopes in a manufacturing setting a plus.

Solder experience in manufacturing setting including hand soldering and related machine soldering on solder equipment a plus.

Will be required to pass J-STD-001 and IPC-A-610 Certification to be qualified to perform the job duties of a Solder.

Follows oral and written instructions and must be able to read blueprints.

Work will involve repetitive hand motion when performing hand soldering.

Hand soldering is performed in a sitting position; machine soldering functions may require standing, twisting, and stooping positions.

Job duties require working with and around chemicals.

Visual exams are required pre-hire and biennial to confirm visual acuity of 20/20 with or without glasses along with passing a standard color vision exam.

Must be able to perform job functions while using a scope.

Able to fabricate, and inspect to J STD 001 and IPC-610
ELIGIBILITY REQUIREMENTS :
Must be a US Person (under ITAR rules) to be eligible

An offer of employment is contingent on successfully passing a drug test and background check. Applicants who do not successfully pass both the drug test and background check will not be considered for employment.

Positions involve the release of export-controlled goods either directly to employees or through the employee's movement within the facility. As such, client will require necessary information from all applicants upon an applicant's acceptance of employment to determine if any export control exemptions or licenses must be filed.
All qualified applicants will receive consideration for employment without regard to race, color, sex, sexual orientation, gender identity, religion, national origin, disability, veteran status, age, marital status, pregnancy, genetic information, or other legally protected status.