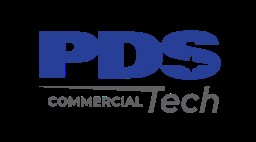 Job Information
PDS Tech Inc

Software Engineer

in

Palmdale

,

California
PDS Tech, Inc. is seeking Software Engineer in Palmdale, CA.
Summary:
Through the power of visualization, Virtual Prototyping helps people understand complex systems and ideas by bringing concepts to life, allowing for better, faster decision making, and ultimately, assisting programs in winning new business and performing on existing programs.

From conceptual design to sustainment, Virtual Prototyping provides discriminating technologies to support the complete product life cycle that articulate information using simulation, visualization, virtual collaboration, human-computer interfaces, and synthetic real-time environments.

These capabilities save time, reduce costs and risks, improve quality, and enhance safety by increasing product and process understanding.

The group provides unique capabilities and tailored solutions through product visualization, manufacturing simulation, serious games applications, vehicle simulation, operational awareness, virtual training, maintainability & sustainment operations, virtual & augmented reality, battlespace visualization, continuous improvement efforts, facilities development, and much more.

This engineering position requires having a strong and diverse technical background being able to develop, integrate, and apply various modeling and simulation technologies/methods in the fields of advanced visualization, simulation, modeling, and human-computer interfaces.

Individual must be able to learn and quickly pick up technical concepts and software applications in an effort to apply them to meet demanding program requirements.

Candidate needs to have a strong and diverse programming (i.e. C++, C#, Java, .net, XML, etc.) background for rapid software prototyping development and the ability to integrate code into 3D applications including gaming technologies, augmented reality, virtual reality, and other real-time simulation tools.

The candidate will be responsible to work with the Virtual Prototyping programming team on real-time 3D modeling and simulation applications and other software development tasks.

This position has a strong focus on C# programming focused on Unity game engine development activities.

The candidate should have good communication, coordination, and organizational skills.

This individual will need to be able to collaborate well with a multi-site software development team and be able to multi-task in a time-critical environment.
Required Skills:
C# Programming.

Unity Game Engine.

Experience in developing real-time serious game applications.

Diverse programming and scripting experience in C++, .net, Python, XML, etc. languages.
Additional Desired Skill:
Highly Desired: Unity Certified developer/programmer

Web-based programming (i.e. HTML5, CSS, ASP, Ajax, WebGL, etc.).

Database development skills (i.e. SQL, big data, etc.).

3D graphics programming to include GPGPU, OpenGL, DirectX, etc.

Experience with other game engines (i.e. CryEngine, Unreal, etc.).

3D creative tools (i.e. Maya, 3DS Max, etc.).

System/server administration skills.
All qualified applicants will receive consideration for employment without regard to race, color, sex, sexual orientation, gender identity, religion, national origin, disability, veteran status, age, marital status, pregnancy, genetic information, or other legally protected status.