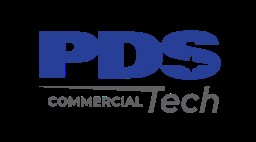 Job Information
PDS Tech Inc

Shipping/Receiving Specialist

in

Parsippany

,

New Jersey
PDS Tech, Inc. is seeking a Shipping/Receiving Specialist in Parsippany, NJ
Job Description:
The Shipping & Receiving Specialist (Level A) assists with initial verification for identification and damage on incoming/outgoing receivers/shippers.

Processes receiving/shipping documentation.

Packages and processes shipments.

Assists with maintaining inventory of shipping/receiving supplies in our Parsippany, NJ location.

This position is expected to be 100% onsite.

The selected candidate will be required to work onsite at one of the listed location options: Parsippany, NJ
Position Responsibilities:
Demonstrates a willingness to accept responsibility and accountability for one's actions. Exhibits a moral, legal or mental accountability in areas of responsibility.

Maintains effectiveness when experiencing major changes in work tasks or the work environment; adjusts effectively to work within new work structures, processes, requirements, and/or cultures.

Encourages others to seek opportunities for different and innovative approaches to addressing problems and opportunities; facilitates the implementation and acceptance of change within the workplace.

Originates action to improve existing conditions and processes; uses appropriate methods to identify opportunities, implements solutions, and measures impact.

Demonstrates an interest in personal learning and development.

Seeks feedback from multiple sources about how to improve and develop; modifies behavior based on feedback or self-analysis of past mistakes.

Takes steps to develop and maintain the knowledge, skill, and ability to perform.

Discovers new opportunities and solutions for problems by looking beyond current practices and using innovative thinking.

Tries different and novel ways to deal with work problems and opportunities.

Effectively plan what is to be achieved and involve all relevant stakeholders.

Anticipate important or critical events, identifying resource requirements and assigning responsibility for specific work, including deadlines and performance expectations.

Demonstrate the use of information -gathering techniques, analyzing situations and identifying implications in order to make correct decisions.

Demonstrate ability to monitor progress and to make changes as required.

Obtains information and identifies key issues and relationships relevant to achieving a long-range goal or vision; commits to a course of action to accomplish a long-range goal or vision after developing alternatives based on logical assumptions, facts, available resources, constraints, and organizational values.

Ability to understand the big picture and the inter-relationships of all positions and activities in the system, including the impact of changes in one area on another area.

This includes the ability to see and understand the inter-relationships between components of systems and plans, anticipate future events, and apply the principles of systems thinking to accelerate performance.

Demonstrates a commitment to the mission and motivation to combine the team's energy and expertise to achieve a common objective.

Understands the dynamics of effective teamwork in order to attain higher levels of performance.

Demonstrates ability to work as a member of a team.

Knowledge of United Parcel Service (UPS), Federal Express, DHL, and Domestic and International Express Mail processes.

Knowledge of packaging procedures for technical data (e.g., CD-ROMs, discs, web) or documents.

Ability to gather, retain, and recall a variety of facts and data in written and/or verbal form for the achievement of work tasks and duties.

Knowledge of operating procedures for packaging and material handling equipment (e.g., pallet jacks, walking stackers, carts, dollies, box tapers).

General knowledge of transportation, shipping, receiving, and storage procedures to understand and identify potential requirements and impacts (e.g., Electrostatic Discharge [ESD], hazardous material, OSHA, EHS).

The position must meet Export Control compliance requirements, therefore a "US Person" as defined by 22 C.F.R. § 120.15 is required. "US Person" includes US Citizen, lawful permanent resident, refugee, or asylee
Basic Qualifications (Required Skills and Experience)
1+ years warehouse experience

Must be able to list 35 lbs regularly
Preferred Qualifications (Desired Skills/Experience):
Forklift Experience – sit down and stand up
Typical Education/Experience:
Education/experience typically acquired through basic education (e.g. high school diploma/GED).
Relocation:
This position is located in a location that does not offer relocation.

Candidates must live in the immediate area or relocate at their own expense.
All qualified applicants will receive consideration for employment without regard to race, color, sex, sexual orientation, gender identity, religion, national origin, disability, veteran status, age, marital status, pregnancy, genetic information, or other legally protected status.