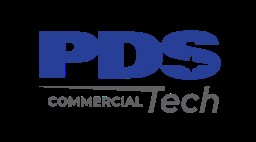 Job Information
PDS Tech Inc

Network Administrator - Secret

in

Patuxent River

,

Maryland
PDS Tech, Inc. is seeking a Network Administrator in Patuxent River, MD
Summary:
This role is for an experienced Network Administrator for the Joint Strike Fighter (JSF) Autonomic Logistics Information System (ALIS) at Patuxent River, MD supporting Development Test (DT).
Responsibilities include, but are not limited to:
• Providing customer service and technical assistance to users on operation, use, and maintenance of workstations and network equipment
• Provide tiered troubleshooting of IT systems and network equipment using network schematics, diagrams, and other documentation
• Support network expansion/migration and related IT projects
• Coordinating extranet equipment installations with enterprise and local communications facilities
• Develop, assess, and provide technical and administrative training and supervision to teammates and customers
• Develops processes/procedures, performs metrics collection and analysis
• Understanding of Network Open System Interconnection (OSI) Model Layers.
• Working knowledge of Networked Attached Storage (NAS) systems and supported protocols
Basic Qualifications:
Candidates must hold an active DoD Secret clearance with a background investigation closure date within the last 6 years and be able to attain and maintain Special Access Program (SAP) access.
The successful candidate will have:
• Have, or be able to obtain, and retain DoD IAT Level II certification (e.g., Security+, CySA+, CCNA Security, etc.)
• Network administrator experience with experience in Layer 2 and 3 Networking
• Systems administration experience with servers and network installations/integrations
• Have prior formal or informal team leadership experience
• Extensive ops and troubleshooting experience with Unix, Linux, Windows operating systems and network hardware (e.g., Juniper/Cisco switches, routers, firewalls, and Net Optics taps)
• Demonstrated ability to analyze intrusion detection system networks
• Demonstrated experience installation of servers, routers, switches, and network taps in a business environment
• Ability to use network analysis tools (e.g., Wireshark) to assess network performance
• Working knowledge of reading blueprints and wiring server racks
• A willingness to work varied shifts and flexible schedules to meet customer mission requirements
Desired skills:
In addition to the basic requirements above, the successful candidate may have one or more of the following:
• Current Security+, CySA+, or CCNA Security certification
• Certifications in the following Environments: Unix, MS-, NT-, X-Windows, Linux, CCNA
• Demonstrated network administration skills, to include:
o Ability to provide high-level network, systems administration and technology management
o Development of Standard Operating Instruction and other training skills and training material development experience
o Knowledge of spanning technology in switches
• Experience working in military environment
• Comfortable working with dynamic mission requirements
• Familiarity with Lockheed Martin products and processes, to include the JSF ALIS network hardware and software
• Prior leadership position and experience working in a matrixed functional environment
All qualified applicants will receive consideration for employment without regard to race, color, sex, sexual orientation, gender identity, religion, national origin, disability, veteran status, age, marital status, pregnancy, genetic information, or other legally protected status.