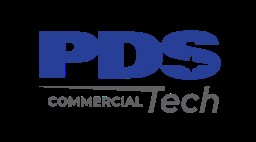 Job Information
PDS Tech Inc

Quality Control Inspector

in

Petaluma

,

California
PDS Tech, Inc. is seeking Quality Control Inspector
Job Summary
Responsible for visually inspecting all products and determining what is acceptable and what is not, per the Defect Classification. Releases acceptable products to inventory, or rejects products that are defective.
Essential Job Functions
Moves through the manufacturing areas inspecting product at the machines to ensure the quality and identify defects. Pushes a light table, which is used to visually inspect product, up or down aisles. Retrieves AQL sample from bulk product tote. Using the light tables, all samples are visually inspected. Then determines acceptable or reject. Documents findings on Daily Quality Status Report (DSQR). Maintains QC Documents at the machines, labels, PQR etc. Other duties as assigned.
Qualifications
Education:
Experience: 1 to 3 years experience related to quality control or preferably in a manufacturing or a quality environment.
Other skills and abilities required include:
Acute attention to detail. Experience with manufacturing environment, equipment and safety procedures. Commitment to excellence and high standards.
Ability to work an alternative work schedule.
Physical/Mental Requirements
This section must be completed to comply with the Americans with Disabilities Act. For more detailed definitions of Physical Demands, refer to the Compensation Policies, Guidelines and Procedures manual, under Hourly Job Evaluation. For additional information regarding physical, mental or visual demands, refer to the job evaluation on file for this job classification.
Physical Demands Light Work - Lifting of 20 pounds
Additional comments regarding worker traits, mental/visual demands or other factors relating to selection of job candidates, where workers with one or more disabilities may require accommodation:
Must have ability to visually detect product defects

Employees are required to wear smock, hair covering, mask and gloves while working
Travel: 0
All qualified applicants will receive consideration for employment without regard to race, color, sex, sexual orientation, gender identity, religion, national origin, disability, veteran status, age, marital status, pregnancy, genetic information, or other legally protected status.