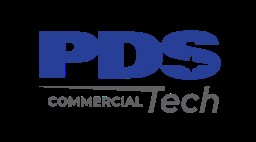 Job Information
PDS Tech Inc

Assistant Operator Foam Fabrication

in

Pflugerville

,

Texas
PDS Tech is seeking a Assistant Operator Foam Fabrication for an open position in Pflugerville , TX .
Responsibilities:
Position Summary:

Work as part of a team having responsibility for to help with foam fabrication.

Set up and operate various machines to cut, form, shape, wrap foam or plastic parts for assembly, storage and shipping.
Essential Duties and Responsibilities :
Ability to carry out instructions in written, oral or diagram form.

Review work orders or job samples to determine components, settings, and adjustments for machine setup and operational specifications.

Set up and operate a specific production equipment or machinery (i.e. die cutting machine, skiver, Bruno).

Monitor production machinery/equipment operation to detect problems.

Adjust machines as necessary to synchronize speed of machine components.

Clean and lubricate machines, conveyors, blades, saws or knives.

Load or unload material or work pieces into machinery. Position, adjust and secure material or work pieces against stops or automatic feeding mechanisms, manually or using tools.

Machine setup instructions should be posted near the machine, always ask questions to clarify instructions.

Responsible for product quality and accuracy.

Examine work to verify conformance to specifications.

Inspect products for defects, and measure work pieces to determine accuracy of machine operation, using tape measure or other measuring instruments.

Maintain accurate inventory, production and time keeping records.

Enter data into production software.

Operate all foam machines on the floor and lease assistant foam fabrication operators and foam assemblers.

Maintain a clean and organized work area.

Practice personal safety and follow all safety practices and procedures.

Comply with all policies, practices and procedures.

Report all unsafe activities to management.

Participate in proactive team efforts to achieve departmental and company goals.

Perform other duties as assigned.
Qualifications:
Education:
High school diploma or equivalent.
Job Requirements:
3 to 6 months or more of experience in a manufacturing setting

Experience working in a team environment

Requires attention to detail and being thorough in completing work tasks

Ability to add and subtract 2 digit numbers and to multiply and divide with 10s and 100s
Physical Requirements:
The physical demands described here are representative of those that must be met by an employee to successfully perform the essential functions of this job.

Reasonable accommodations may be made to enable individuals with disabilities to perform the essential functions.

While performing the duties of this job, the employee is regularly required to lift up to 25 lbs, sit, stand or walk.

The employee is occasionally required to climb or balance; stoop, kneel, crouch or crawl.

The employee must have manual dexterity sufficient to reach/handle items, work with the fingers, and perceive attributes of objects and materials.

The employee is regularly required to talk and hear.

Specific vision abilities required by this job include close vision, color vision and the ability to adjust focus.

Disclaimer: This is not necessarily an exhaustive list of all responsibilities, duties, skills, efforts, requirements, or working conditions associated with the job.

While this is intended to be an accurate reflection of the current job, management reserves the right to revise the job or to require that other or different tasks be performed as assigned.

All qualified applicants will receive consideration for employment without regard to race, color, religion, sex, national origin, age, disability or protected veteran status.
All qualified applicants will receive consideration for employment without regard to race, color, sex, sexual orientation, gender identity, religion, national origin, disability, veteran status, age, marital status, pregnancy, genetic information, or other legally protected status.