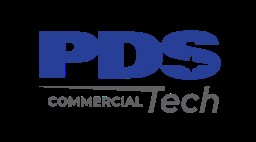 Job Information
PDS Tech Inc

Marketing Specialist

in

Pittsburgh

,

Pennsylvania
PDS Tech is seeking a Credit and Collections Analyst to work in Pittsburgh, PA.
Job Description:
• Coordinate with key contacts for implementation and communication of sales promotions and marketing programs and projects from concept development to finished product, including development of marketing collateral such as direct mailers, brochures, flyers, catalog pages, etc.as well as digital materials.
• Strong PowerPoint skills needed to create presentations using marketing resource materials such as brochures, data, slides, photographs, and reports.
• Prepares status reports on marketing efforts by communicating with appropriate sales and marketing managers.
• Assist with research and analysis activities such as ROI, trends and competitor research.
• Strong excel skills to continuously track and report out on marketing programs
• Support the specific sales and marketing needs of One WESCO at a national, regional, and local level.
• Lead in the maintenance and reoccurring tasks of marketing tools
• Apply continuous improvement processes to continually identify and eliminate waste and inefficiencies.
• Manage multiple project deliverables simultaneously and ensure that all expectations are clearly communicated and deadlines are met across all functions
• Assist with marketing lead routing and reporting an other duties as needed.
Qualifications / Skills:
• Strong computer skills, including proficiency with Microsoft Office Suite (Word, Excel, PowerPoint)
• Knowledge of CRM lead management (Microsoft Dynamics) a plus
• Strong written and verbal communication skills, combined with an ability to communicate clearly and succinctly.
• Strong research and analytical skills, including the ability to spot questionable information or unusual data trends, combined with a disciplined problem-solving process that applies conceptual thinking to identify root cause(s) and provide appropriate solution(s).
• Highly organized and detail oriented, with a customer-centric focus and commitment to quality.
• Able to spot new and evaluate existing business opportunities, including the ability to ask good questions, look beyond the obvious, and see the "big picture."
• Strong creativity, out-of-the-box thinking, and able to work with autonomy and self-direction.
• Able to influence others through effective and strong interpersonal skills, meet deadlines, and deliver results.
• Able to manage conflict and ambiguous situations through excellent interpersonal skills and team orientation and the ability to make sound decisions based upon a mixture of analysis, wisdom and judgment.
• Able to utilize effective time-management skills and work in a fast-paced dynamic environment
Additional Job Requirements:
• Strong computer skills, including proficiency with Microsoft Office Suite Word, Excel, PowerPoint.
All qualified applicants will receive consideration for employment without regard to race, color, sex, sexual orientation, gender identity, religion, national origin, disability, veteran status, age, marital status, pregnancy, genetic information, or other legally protected status.