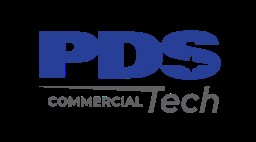 Job Information
PDS Tech Inc

Purchasing Agent-Expeditor

in

Pittsburgh

,

Pennsylvania
PDS Tech, Inc. is seeking Purchasing Agent in Pittsburgh, PA
Location/Division Specific Information
The Purchasing Agent/Expeditor is part of the Customer Channels Group (CCG). The Customer Channels (CCG) serves academic, pharmaceutical, biotech, government and industrial customers by providing them with products manufactured by our company as well as those sourced from other industry-leading suppliers around the world. In short, we represent a single source for virtually every laboratory need - from lab equipment and instruments, to consumables and chemicals, to life science products, safety supplies and science education products - so our customers can focus on their important work. Represented by our Fisher Scientific brand, we deliver choice and convenience to our customers. We go-to-market through a team of more than 1,500 professional salespeople, a global network of resellers and distributors, digital and print catalogs and a state-of-the-art website ( www.fishersci.com ) that contains content about more than 2.5 million products. This position will be based in Pittsburgh, PA.
Key Responsibilities:
The Purchasing Agent/Expeditor role is responsible for supporting the transactional activities related to the Supplier Performance Analysts management of the supplier metrics and execution. Such activities include communicating with suppliers, expediting open orders, sending orders, completing cost variances, resolving backlog issues, updating costs and more. The purchasing agent/expeditor will be assigned to the same set of suppliers as their Supplier Performance Analyst and handle all inquiries related to these suppliers and their products. This could involve working with the supplier, customer service, transportation, accounts payable, supplier relations or other cross functional partners to assure delivery expectations of our customers are met.
Order Management
Responsible for ensuring purchase orders, customers orders and payables all flow thru efficiently to ensure high customer allegiance (CAS) and profitability of Fisher.

Own purchase order edits, tracking questions and maintenance. Following up with suppliers, making edits or changes to POs to meet mins, correct errors, fill back orders, etc. Assisting sales team providing updates on orders for the end customers.

Working daily with your Supplier Performance Analysts, Suppliers, Accounts Payable, Customer Service, DCs, Logistics and others to ensure our customers get the right product on time and complete.

Following up and resolving Sales, Customer Service and supplier generated requests and inquiries to provide world class experience for end customer.

Reviews, processes and handles all inquiries for direct ship and non-catalog purchases in accordance with supplier policies.

Address all ad hoc requests regarding order issues in a timely manner

Create or run Ad hoc reporting as needed using Cognos, Excel, or SQL.
Backlog
Analyze Backlog Lines and Dollars by Supplier to efficiently collaborate with suppliers, customer service, accounts payable and sales to manage backlog to get customers product, update intended ship dates and maximize revenue recognition.

Following up with supplier to obtain and manage PO reconciliation files/responses, Lead time files/updates, and Past due Lines updates from supplier.

Top Items impacting service with past due not invoiced - Obtain updated shipping information (estimated receipt date and quantities) for top items impacting service performance.
Launch Orders
Multiple times per day review and launch Direct Orders to suppliers.

Own and manage back office aspects of both Fisher catalog items and Non-Catalog items.
Relationship Building
Build a relationship with your suppliers, and other cross functional partners

Collaborate and communicate effectively with Supplier performance Analyst and escalate issues that do not involve transactional resolution (process changes, long term issues, etc.)
Exception Management
Review, analyze and address daily purchase exceptions to prevent dead and excess inventory

Cost Variance - Rectify all orders with cost variance discrepancies in a timely manner.
Non-Negotiable Hiring Criteria:
Associate Degree or higher

Must be able to manage a very high volume of emails (100+ per day)

Proficient with Microsoft Word, Excel, Access and Outlook.

Flexible with demonstrated ability to multi-task

Sense of priority and urgency

Good verbal and written communication skills

Extremely Organized

Looks at change in a positive manner

Promotes good attitude and teamwork

Proficient with Microsoft Word, Excel, Access and Outlook.
Preferred Additional Requirements/Qualifications:
Bachelors degree

2-4 years Purchasing or related experience recommended

Supply Chain education or work experience

APICS certification (CPIM, CIRM, CSCP)
All qualified applicants will receive consideration for employment without regard to race, color, sex, sexual orientation, gender identity, religion, national origin, disability, veteran status, age, marital status, pregnancy, genetic information, or other legally protected status.