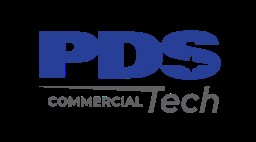 Job Information
PDS Tech Inc

Engineering Manager

in

Portland

,

Oregon
PDS Tech is recruiting for an Engineering Manager to work in Portland, OR for a Direct position!
Reporting to the VP of Engineering Services, the core function of the role is to manage a
global engineering team up to 30 engineers with multiple locations and also provide technical
expertise on all aspects of electro- mechanical products. The position is based in Portland,
Oregon. The ideal candidate has strong engineering background in electro-mechanical design
and multiple years of experience in leading and managing engineering teams.
Key Responsibilities
• Interacts with customers and the sales team to provide proposals and engineering services
quotes.
• Manages Project Management, Mechanical Engineering, and Electrical Engineering teams to
execute product development services and provide manufacturing the required drawings,
schematics, and specifications to manufacture the product.
• Directs and coordinates the engineering work globally within their team to ensure that
equipment design is delivered as per customer specification within the planned cost and
timeline.
• Manages the P&L of the engineering team, plans all resources (people, tools, time) to meet
the project margin expectations while delivering on customer requirements.
• Manages performance, hiring, and training of the team members
• Ensures that the skill composition of the team meets the requirements of the current and
future business.
• Prepares department budgets and closely monitor the fulfillment of the financial plans.
Education & Experience Requirements:
• 15+ years work experience in electro-mechanical equipment design, knowledge of
mechatronics and robotics is an advantage.
• BS Degree in Mechanical or Electrical Engineering.
• Strong leadership skills, at least 5 years of experience in people / performance management.
• Good understanding of financial and accounting standards and practices relevant for
engineering projects and P&L management.
All qualified applicants will receive consideration for employment without regard to race, color, sex, sexual orientation, gender identity, religion, national origin, disability, veteran status, age, marital status, pregnancy, genetic information, or other legally protected status.