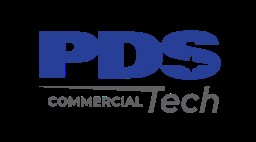 Job Information
PDS Tech Inc

Truck Technician (Heavy Duty & Medium Duty)

in

Portland

,

Oregon
PDS Tech, Inc. is seeking a Electronics Technician in Portland, OR.
Overview:
The main function of an electronics technician is to lay out, build, test, troubleshoot, repair, and modify developmental and production electronic components, parts, equipment, and systems, such as vehicle computer equipment, applying principles and theories of electronics, engineering mathematics, electronic and electrical testing. A typical electronics technician has the ability to make engineering drawings and read and interpret blueprints.
Responsibilities:
• Provide commercial vehicle (class 5 to 8) electronics systems technical/technician support to Company's Reliability Growth (RG) operation at Portland, Oregon. • Support vehicle updates and partial builds including but not limited by project scope, parts updates per Product Validation Requests (PVRs), engine repowers, cab updates and if required ground up builds as well. • Support sustaining RG operations by working directly with the Vehicle Engineers, RG Documentation team and the other shop technicians. Work closely with the test drivers, participate at the morning huddle, and provide maintenance updates.• Proficient in reading blueprints, wiring diagrams, schematic drawings, and engineering instructions for assembling electronics units, applying knowledge of electronic theory and components.• Be able to assemble, test, and maintain circuitry or electronic components according to engineering instructions, technical manuals, and knowledge of electronics, using hand and power tools. • Test vehicle electronics systems, using standard test equipment, and analyze results to evaluate performance. Also analyze failure modes, and provide root cause analysis to describe documented issue. Interact with Design engineering and other Product Validation group staff for timely troubleshooting & root cause evaluations.• Diagnose issues associated with vehicle electrical system hardware, wiring & software, and update to the required electrical hardware & software versions as required. • Be able to improvise and/or replace defective or improperly functioning circuitry, vehicle wiring and electronics components, using hand tools and soldering iron if necessary. Create overlay harnesses and/or modify them to install new features or updates• Perform preventative maintenance and calibration of equipment and systems.• Document test results clearly and accurately by capturing the issues/complains in written form, and also by utilizing digital picture and/or video capability. Write reports and record data on testing techniques, laboratory equipment, and specifications to assist engineers.• Perform work orders, part installs, inspections, repairs, maintenance & scheduled service on Reliability Growth Operation test vehicles • Insure RG vehicles are safe to operate, and the shop safety is #1 priority Job Qualifications:
Qualifications:
• Minimum five years of experience in electrical & electronics systems repairs, maintenance and servicing of commercial vehicles is required.
• Associates Degree or Trade School Certification in Automotive or Diesel Vehicle Technology is preferred but not required
• Solid understanding and familiarity with commercial vehicle repair & service with emphasis on, Drive Train, Cab, Chassis, Mechatronics electrical systems, including Multi-Plexing systems are required.
• Knowledge of circuit boards, processors, chips, electronic equipment, and computer hardware and software, including applications and programming.
• Understanding of engineering processes & their downstream impacts, as well as the ability to read and interpret engineering drawings (GDT knowledge) and electrical schematics is required.
• Basic understanding of the commercial vehicle Mechanical systems are required.
• Experience in commercial vehicles testing is highly desired but not a must.
• Class A commercial Driver license is preferred. Must be able to obtain one within the first six months of employment if not a current holder.
• Working knowledge of Heavy Duty & Medium Duty Detroit and Cummins engines and aftertreatment systems are highly desired.
• Proficiency with the Company's computer systems including PartsPro, ViewCad and Product Validation Portal & Manager Plus is preferred.
• Experience with standard shop equipment such as jacks, jack stands, power tools, torque wrench, HVAC machine & Hunter alignment system is preferred.
• Experience with diagnostic tools such as ServiceLink, Cummins InSite, Drumroll, WABCO Toolbox, etc. is highly desired.
• Candidate must have excellent verbal, written and presentation skills and be proficient with Microsoft Office Suite of products. Technical command of English language is required.
• Potential candidate must be well organized, extremely detail oriented, ambitious, authentic, and be able to work independently and /or in team settings.
• Has to be capable of efficiently multitasking and work under pressure.
• Candidate has to have a convincing personality and pride in the appearance of their work environment.
All qualified applicants will receive consideration for employment without regard to race, color, sex, sexual orientation, gender identity, religion, national origin, disability, veteran status, age, marital status, pregnancy, genetic information, or other legally protected status.