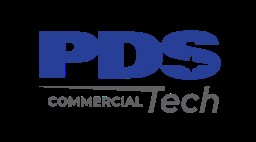 Job Information
PDS Tech Inc

Welder

in

Portland

,

Oregon
The Welding Fabricator performs fit-up and welding on 3 dimensional frame structures from a kit of high quality parts provided by an external manufacturer. The fabricator is expected to maintain high cosmetic and dimensional requirements specified per customer drawings. Welding is performed in all positions with an approximate ratio of 75% GTAW to 25% GMAW. In-process inspections will be performed prior to completion of welding operations. Materials: 80% Low Carbon Steel, 10% Aluminum, 10% Stainless Steel. The Welding Fabricator will work under the direction of managers or with engineers to manufacture and test prototypes and new customer products. In some procedures and methods, the Welding Fabricator may suggest improved methods or procedures for production which are applicable to the situation.
Detailed Description:
Work is guided by diverse procedures, processes and/or technical methods of varying complexity. Incumbents have some freedom to select best methods and procedures to follow to complete assignments. Tasks are complex in nature where some judgement and initiative are required in resolving problems and making recommendations. Decisions/actions may have an impact beyond the job's immediate work unit or team. Works under direct supervision. Situations not covered by standard processes, procedures and methods are referred to expert resources. Deals directly with immediate supervisor, co-workers and team members; engages in exchanges of factual information and provides some explanation in a problem solving capacity.
Performs tasks such as, but not limited to, the following:
-MIG / TIG welding for Aluminum, Stainless Steel, and Cold Rolled Steel on Tubing and Sheet Metal.
-Notifies Lead, Supervisor or Management of problems which affect the production/quality of parts.
-Completes all assignments in a timely manner and meets production delivery schedules.
-Set up pre-fitted parts for welding, use hand tools, clamps, jigs and fixtures.
-Work from specifications, drawings, print sketches and interpret welding symbols.
-May perform layout work and cut metal with a cutting torch.
-Checks work in process and verifies in-process inspection sign off during the shift.
-Assures all items on the inventory list are logged in.
-Checks part and enters measurements on the First Article Inspection Report, when required.
-Read Travelers and understand how to route parts to the next operation.
-Other duties as assigned.
Knowledge/Skills/Competencies:
-In-depth knowledge and understanding of welding operations.
-In-depth knowledge of product quality and welding specifications.
-Ability to set up, operate, calibrate and maintain assembly and welding equipment and tools.
-Ability to recognize and address problems in the assembly process.
-Ability to lead the team to high quality production within tight deadlines.
-Demonstrate good hand and eye coordination.
-Good blue-print reading and weld symbol interpretation abilities.
-Good welding capabilities and in the use of all machinery and tools used in Welding.
-Able to sit or stand, and keep arms bent for prolonged periods of time.
-Safely lift 35-40 pounds from a squatting position to a four-foot height.
-Ability to work day/swing/night/weekend shift as required.
-Communication Skills: Ability to read, interpret, and communicate information to co-workers and supervisors. Ability to receive verbal or written instructions that pertains to daily tasks.
-Math Skills: Ability to interpret and understand English and Metric systems of mathematics used in shop math.
-Reasoning Abilities: Uses good judgment; seeks advice and help when necessary.
Physical Demands:
-Duties of this position are performed in a manufacturing environment with occasional to frequent exposure to elements such as noise, dust, chemicals, operating machinery, temperature extremes, etc.
-Duties of the position require periodic light physical effort and exertion including prolonged repetitive motions requiring manual dexterity and precise hand/eye coordination, sitting and or standing in confined workspaces, using tools and equipment, and moving and handling materials.
-Duties may require periodic heavy manual effort including lifting objects up to 50 lbs..
-Duties require extended periods of sustained visual concentration on detailed documentation and product assemblies.
-Above demands are carried out within the local existing Health and Safety guidelines.
Experience:
-One to three years' relevant experience.
-AWS certification preferred.
Typical Education:
-High school diploma and additional courses after high school, or an equivalent combination of education and experience and a commitment towards further / additional education.
-Educational Requirements may vary by geography
All qualified applicants will receive consideration for employment without regard to race, color, sex, sexual orientation, gender identity, religion, national origin, disability, veteran status, age, marital status, pregnancy, genetic information, or other legally protected status.