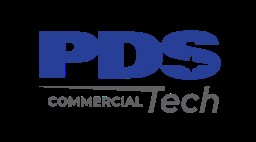 Job Information
PDS Tech Inc

Network Engineer

in

Richardson

,

Texas
PDS Tech is seeking a Network Engineer in Richardson, TX.
Responsible for the coordination of Client Engineering services for the CenturyLink Turnkey program. Will help manage the Inside Plant Engineering (ISPE) requirements in a given market. Interfaces with the Customer and Delivery teams to exceed customer expectations and requirements. Acts as the technical Subject Matter Expert (SME) and customer advocate for the CenturyLink Engineering Turnkey Services.
•Works closely with internal customer Planning, ISPE and OSPE teams to communicate projects status and resolve engineering related issues.
•Requires ability to work within customer ISPE and OSPE computer programs (Trunk Inventory Record Keeping System (TIRKS), Planning WorkStation (PWS), Integrator, ASPEN, Fireworks, BidMaster, Central Office Equipment Facility Management (COE-FM), NDFOS, WFMT, CIRAS, METASOLV, NNET, EWO, Remedy, CMS, EMS, SAM, Cisco works, and NED).
•Works closely with the Delivery Team Regional and Market Program Managers in communicating project plans and milestones to the customer.
•Maintains a universal tracking log of work order assignments, Engineering milestones and critical customer dates to track and communicate project plans.
•Schedules engineering work orders assignments based on customer priorities, and resource availability
•Takes an active leadership role in resolving all Engineering and delivery issues.
•Possesses technical insight and knowledge of engineering documentation that is prepared for the design, installation, placement, testing and maintenance of new and emerging technologies.
•Knowledge of projects that include those that have major technology changes within the platforms and have new implementation guidelines and/or standards. (Adtran TA5000 DSLAM, Calix C7 DSLAM, Calix E7
•Ethernet Aggregator, ALU 1850s, 7750s, A2E transitional devices, Bits Clocks, Central Office Lineup, Rack, & Power Management, NNet routers, DWDM, CWDM).
•May work on extremely large, complex projects. These projects may have significant technical and functional problems and require in-depth operational knowledge.
•Conducts and/or directs site surveys to verify equipment locations, cable routing and verify other critical assignments, Equipment layouts, design drawings, written instructions, cable running list, and installation sequences for central office and/or access engineering.
•Adheres to standard engineering intervals including lead times for equipment delivery and installation.
•Helps engineering team and partners meet or exceeds milestone schedules based on customer required service dates, material availability, functional intervals and required service dates
•Must prioritize multiple projects and perform under pressure.
•Have a solid understanding of the overall Telco Network Architectures.
Qualifications:
•Prior CenturyLink PLANNING, ISP AND/ or OSP engineering experience required
•Must be proficient with Microsoft Office Suite
•Must be detail oriented with an intense focus on quality
•Must have a desire to learn new skills, practices, etc., and keep up with technological changes
•Must have a sound understanding of various engineering practices and procedures
•Must have a sound knowledge of the layout of Central Office and Remote equipment
•Must have a sound knowledge of accounting and budgeting practices
•Must have demonstrated organization skills and be able to manage multiple priorities
•BS in Engineering or Equivalent telecom experience preferred
•Prior experience with Flashwave, Adtran, Cisco, Ciena, Calix, Nortel, Rad equipment preferred
•CCNA or comparable Data Network Certification a plus
•Project management skills a plus
•Specific customer systems knowledge a plus
All qualified applicants will receive consideration for employment without regard to race, color, sex, sexual orientation, gender identity, religion, national origin, disability, veteran status, age, marital status, pregnancy, genetic information, or other legally protected status.